Does Amazon Ship to Bali?
As a wanderlust-filled individual from America who has found a new home in the tropical haven of Bali, one of the challenges I've faced is accessing the vast selection of goods available back home.
One of the primary avenues for shopping in the States is the e-commerce giant, Amazon. The convenience and extensive variety offered by Amazon are unparalleled, making it a go-to platform for many.
So, does Amazon deliver to the shores of Bali?
Yes.
I've been living in Bali for 3 years now and have shipped fairly large orders from Amazon (USA) every year. Each order was about $500 of various items that I needed that I couldn't find here. There were slightly higher shipping charges due to delivery half way around the world but was surprisingly inexpensive. And even more surprising, it only took about a week and half to get to me.
The best part was that import taxes are paid at the time of checkout on Amazon.com, not when the package physically arrives in Indonesia. And if you've ever had to deal with that, you know it can be a pain in the ass. Also, the taxes seemed far cheaper than expected, maybe Amazon has tax benefits with Indonesia?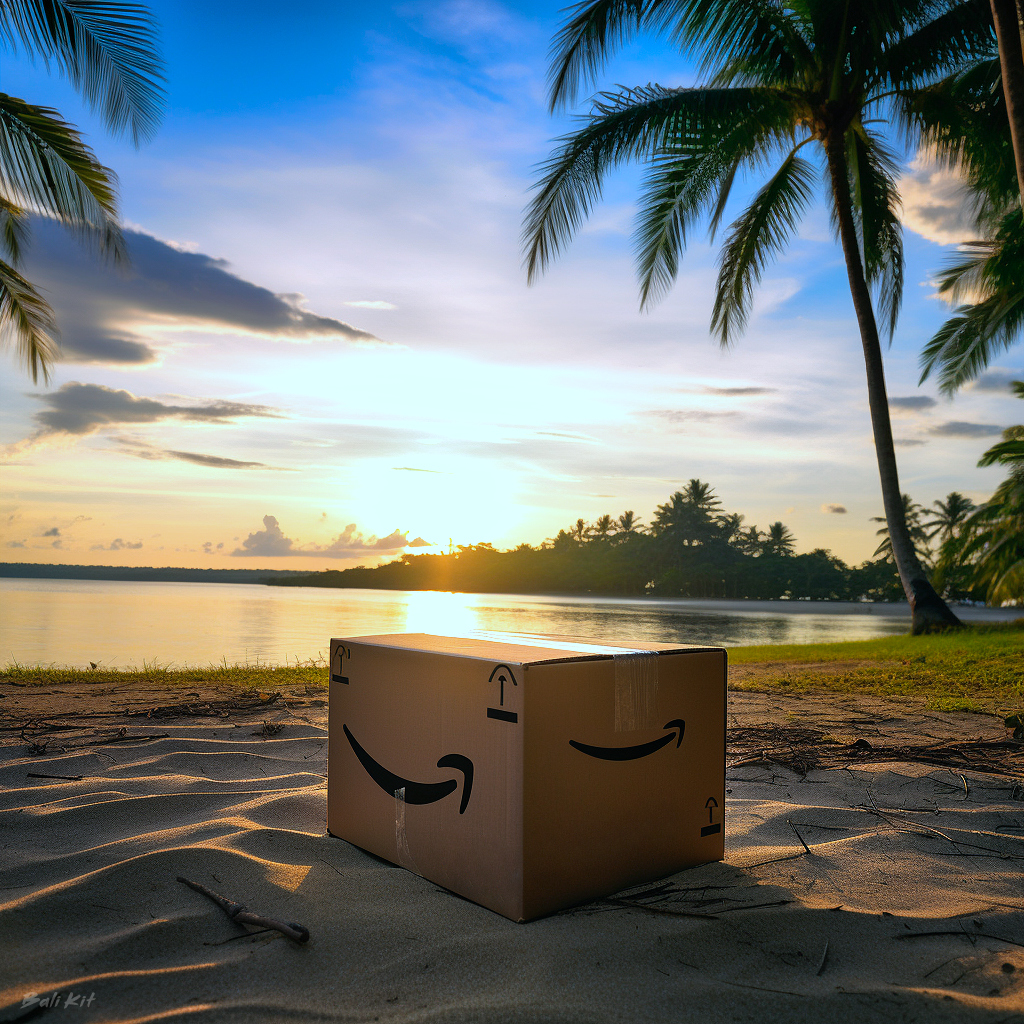 Amazon does have a global shipping program which allows for the shipment of select items to over 100 countries, and Indonesia is on the list. However, the extent of products available for international shipping is limited compared to what's accessible to U.S-based customers.
The first thing you would notice is that not all items are eligible for international shipping. The availability is contingent on various factors including the agreements Amazon has with its vendors, and the import/export regulations of Indonesia. It's wise to check the item's product detail page to verify whether it can be shipped internationally.
Moreover, the shipping rates and delivery times are subject to change based on the destination. Shipping to Bali could take anywhere from a few days to several weeks depending on the courier service, the shipping option chosen, and the prevailing customs processes. It's also essential to note that the shipping costs, along with customs duties and taxes, can significantly add to the total cost of your purchase.
On a brighter note, there are alternative solutions for those residing in Bali. You could use freight forwarding services that provide a U.S. address, collect your Amazon purchases, and then forward them to Bali. This might come with additional costs but could broaden the range of products accessible to you.
Furthermore, there are local e-commerce platforms such as Tokopedia, Lazada, and Shopee which offer a wide array of products, some of which are sourced internationally. While they might not match the extensive selection of Amazon, they do provide a decent variety coupled with the advantage of local customer service and potentially lower shipping costs.
In conclusion, while Amazon does offer international shipping to Bali, the scope of products available and the additional costs involved may prompt you to explore alternative shopping platforms or freight forwarding services. The e-commerce landscape in Bali is growing, and with a bit of research and patience, you'll be able to find most of what you need either locally or through alternative online shopping channels.
---