Bali Visa on Arrival: Getting Your VOA in 2023
Indonesia's Bali is one of the easiest to enter and stay locations in the world that require a visa. Of the many visa options, the VOA is the most popular method, this is a guide to get yours.
Hello fellow travelers! As a passionate world explorer, I've had the privilege of traveling to some truly incredible destinations. One such place is Bali, an idyllic island in Indonesia that's undoubtedly a bucket-list destination for many but requires a visa to enter.
But before you can delve into its rich culture, bask on its sun-kissed beaches, or hike its verdant hills, you need to understand Bali's Visa on Arrival (VOA) process. Don't worry, I'm here to help you navigate this seemingly daunting task.
What is a Bali Visa on Arrival?
A Visa on Arrival (VOA) is an alternative to traditional visas, allowing travelers to apply and receive their visa directly at their port of entry, which in Bali's case is typically Ngurah Rai International Airport. A VOA is perfect for tourists who want to avoid the lengthy process associated with acquiring a visa before departure.
So to put simply, it's a visa you can get after arriving in Bali at the airport, whereas most visas around the world must be procured before arriving in the country.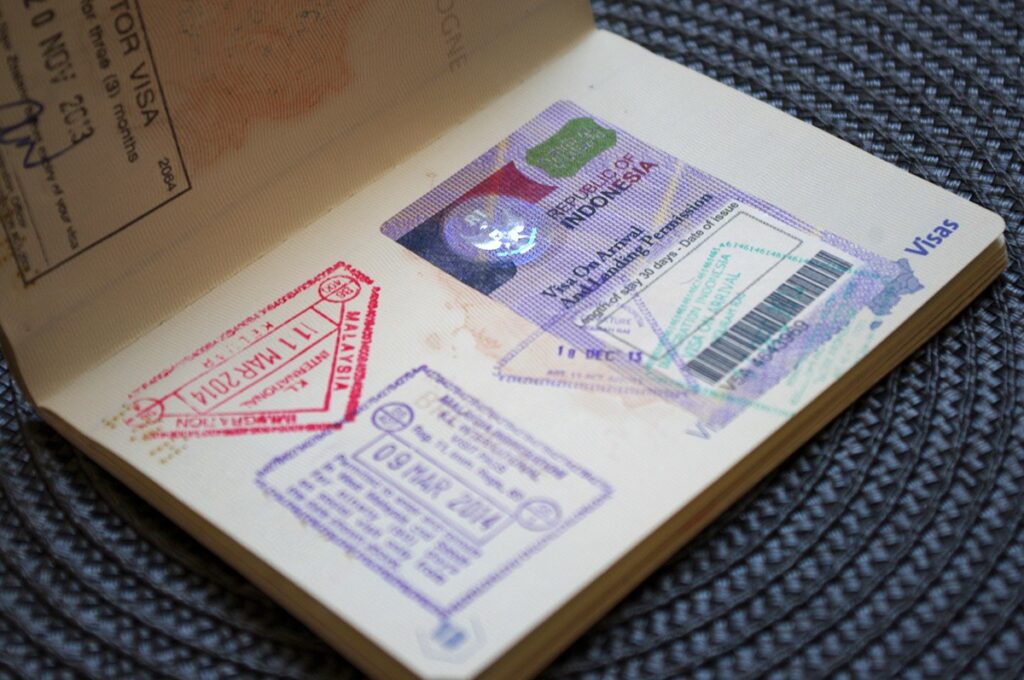 Who is it for?
Bali's VOA is specifically designed for short-term visitors from countries that are eligible for this type of visa. The list of eligible countries includes the United States, United Kingdom, Australia, Canada, France, South Korea, Germany, Italy and many others. If you're not sure whether your country is eligible, it's best to check with the Indonesian Embassy or consulate in your country before you travel.
How to Get a VOA
The process of getting a VOA for Bali is relatively straightforward. Here's how you do it:
Step 1) Arrival: Upon arrival at Ngurah Rai International Airport, follow the signage to the VOA counter. You'll see signs everywhere and most of the other passengers will be going to to sign up for VOA as well, just follow the signs and other people.
Step 2) Application: Here, you will fill out a form with your personal information and details of your stay. If you forget the form (as many people do), you'll have to wait on line again. Be prepared to provide your passport (valid for at least six months from your arrival date), return flight ticket, and proof of funds for your stay.
Step 3) Payment: After submitting your application, you will be asked to pay the VOA fee. As of my last visit in May 2023, the fee was 35 USD for a 30-day visa. Payment can typically be made in US dollars, Indonesian Rupiah, or by credit card.
Step 4) Receipt: Once payment is complete, you will receive a receipt. Keep this safe; you will need it when you leave the country.
Step 5) Immigration: Finally, proceed to the immigration counter with your passport, VOA receipt, and arrival card to get your passport stamped.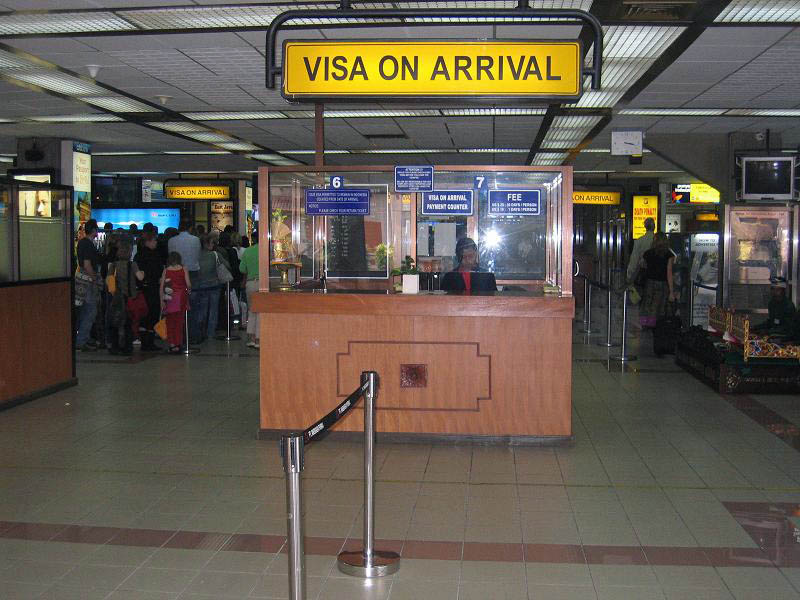 Duration, Renewal, and Restrictions
Bali's VOA is valid for 30 days from the date of arrival, including the day of your arrival.
If you fall in love with Bali and wish to extend your stay, you're in luck! The VOA can be extended once for another 30 days, giving you a maximum stay of 60 days. To do this, you will need to visit the local immigration office before your initial VOA expires.
Be prepared to provide a passport-sized photograph, fill out some paperwork, and pay a fee (which was 35 USD as of May 2023).
Do note that the VOA is a tourist visa, so it comes with certain restrictions. The most significant of these is that you cannot engage in any form of employment, including voluntary work, while on this visa.
After the 60 days, there is no way to renew again. However, you can do a "visa run" to get a new visa of which can be renewed. However, this entails leaving the country then reentering after officially visiting another country.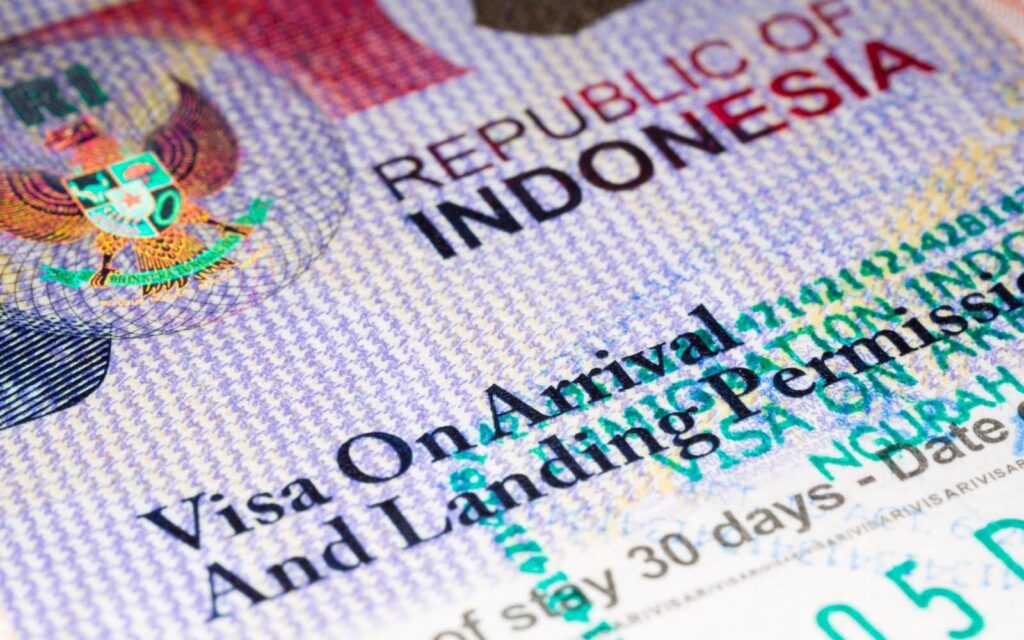 Bali Visa on Arrival Alternatives
Certainly, while the Visa on Arrival (VOA) is a popular choice for many visitors to Bali, it is not the only option. Depending on your circumstances and travel plans, you may choose to apply for a visa before your arrival. Let's discuss the alternatives and the process of securing a visa in advance.
Pre-Arrival Visas
Tourist Visa
If you are planning to stay in Bali for more than 60 days, you should apply for a tourist visa (B-211) before your arrival. This visa is valid for 60 days and can be extended four times, each time for 30 days, for a total stay of up to 180 days. To apply, you will need to visit the Indonesian Embassy or consulate in your home country. The requirements typically include a completed application form, a passport valid for at least six months, proof of a return or onward ticket, and a fee, which varies by country.
Social Cultural Visa
If you're visiting Bali for social, cultural, or educational exchange purposes (e.g., visiting friends or family, conducting research, participating in a cultural exchange program), you may wish to apply for a Social Cultural Visa (B-211A). This visa is valid for 60 days and can be extended four times, each time for 30 days, for a total stay of up to 180 days. You will need to provide a sponsorship letter from an Indonesian citizen or a local organization.
Business Visa
If you plan to visit Bali for business activities (e.g., attending meetings, conferences, or training), you can apply for a Business Visa (B-211B). This visa does not permit employment but allows you to stay in Bali for business-related activities. It is initially valid for 60 days and can be extended four times, each time for 30 days, for a total stay of up to 180 days.
Electronic Visa (E-Visa)
Recently, Indonesia has introduced an Electronic Visa (E-Visa) system, which allows you to apply for a visa online without visiting an embassy or consulate. This visa is sent to you via email, and you can print it out to present upon arrival. The E-Visa can be used for different purposes, including tourism, business, and social-cultural visits, depending on the type of visa for which you apply.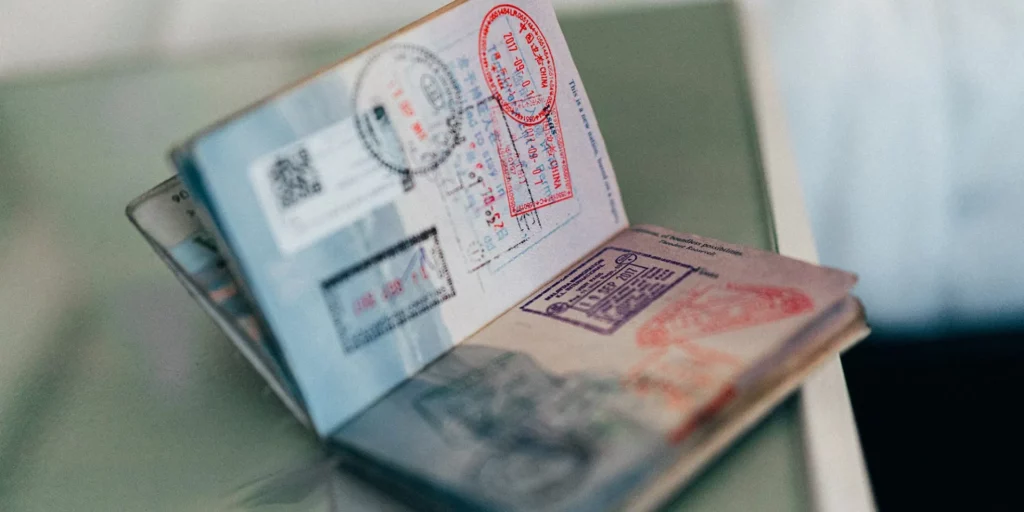 Choosing the right visa depends on the purpose and duration of your visit. While the VOA is convenient for short-term stays, pre-arrival visas offer longer stays and cover a wider range of activities. Be sure to evaluate your options carefully to find the best fit for your travel plans. Remember, rules and regulations can change, so always check the official website of the Indonesian Embassy or consulate in your home country for the most accurate and updated information. Safe travels!
In conclusion, while the process of obtaining a Visa on Arrival in Bali may seem daunting, it's actually quite straightforward. As long as you know what to expect and prepare accordingly, you'll be sipping coconut water on a Balinese beach in no time. Safe travels!
---