Crate Cafe Canggu
Crate Cafe is a popular eatery located in Canggu, Bali, Indonesia. Known for its laid-back atmosphere, the cafe is a favorite among locals, expats, and travelers alike.
This unique eatery offers a range of delicious, healthy and Instagram-worthy dishes, including smoothie bowls, avocado toast and a variety of breakfast and lunch options. The cafe also serves great coffee and fresh juices, making it an ideal spot for a leisurely meal or a quick pick-me-up.
With its open-air seating and friendly staff, Crate Cafe has become a must-visit destination for those seeking a trendy, relaxed dining experience in Canggu.
Situated in the heart of Canggu, a trendy and bustling area in Bali, known for its surf, vibrant food scene and expat community. The venue itself boasts a relaxed, open-air layout with an industrial-chic design, featuring high ceilings, exposed brick and ample natural light. Its spacious interior accommodates a mix of communal tables and individual seating, encouraging patrons to connect with fellow diners while enjoying our meals.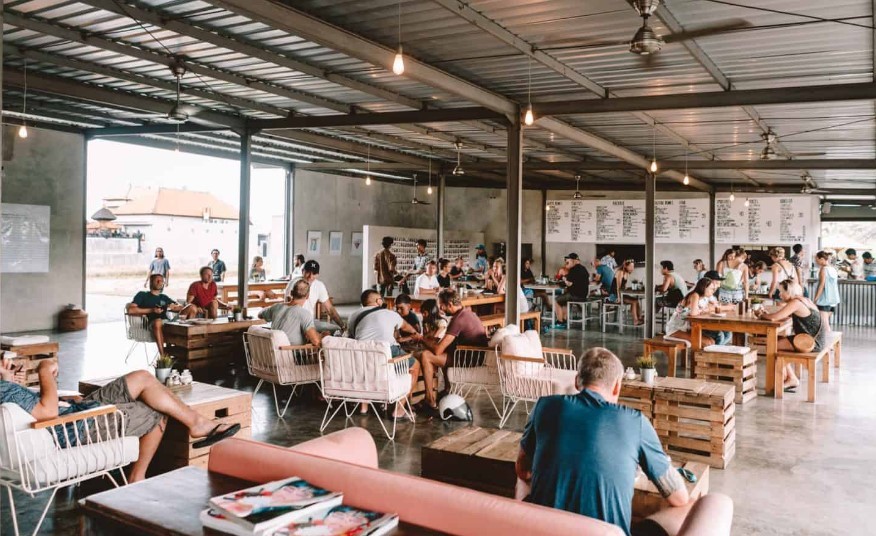 As an American visiting Bali, I was eager to explore the local cafe scene and experience the island's famous laid-back lifestyle. After hearing rave reviews from fellow travelers, I decided to pay a visit to Crate Cafe in Canggu, and I wasn't disappointed.
Upon entering Crate Cafe, I was immediately struck by its open, airy atmosphere and the welcoming smiles of the staff. The industrial-chic decor, combined with the warm Balinese hospitality, created a perfect blend of East-meets-West that felt both familiar and exotic.
The menu was impressive, offering a variety of dishes that catered to different tastes and dietary preferences. As a health-conscious traveler, I appreciated the abundance of fresh, wholesome options. I opted for the smoothie bowl, which was not only visually stunning but also absolutely delicious. Bursting with vibrant colors and flavors, it was a true feast for the senses. The cafe's coffee was equally noteworthy – rich, aromatic, and just the pick-me-up I needed after a morning of exploring.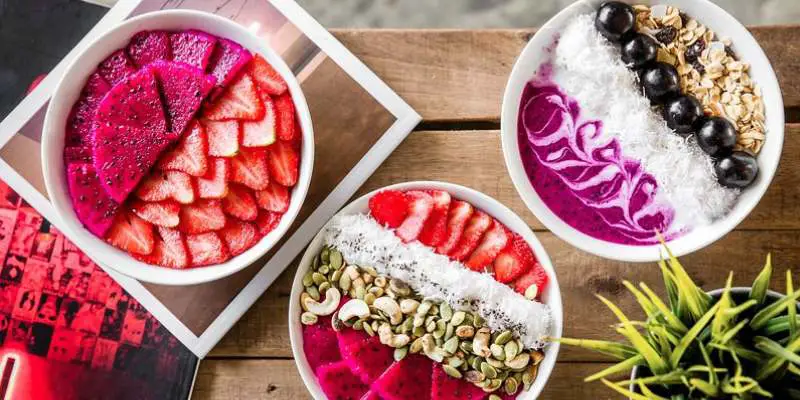 Later on when we stopped by for a second time, I went for a full breakfast with eggs, bacon toast and more with freshly made watermelon juice. The portion was massive but the bill wasn't, despite Canggu being one of the most expensive areas in Bali.
This delightful dining experience won't put a dent in your wallet. The pricing at this trendy cafe is reasonable, especially considering the quality and presentation of their dishes. With most menu items ranging from IDR 30,000 to IDR 70,000 (approximately $2 to $5 USD), visitors can enjoy a delicious meal, coffee or fresh juice without breaking the bank. This affordability, combined with Crate Cafe's welcoming atmosphere and Instagram-worthy backdrop, makes it my favorite non-dinner restaurant of all time.
What set Crate Cafe apart from other eateries, however, was the sense of community it fostered. Patrons were encouraged to share tables and strike up conversations with fellow travelers and locals alike. As an American visitor, I was delighted to connect with people from various walks of life and learn about their experiences in Bali.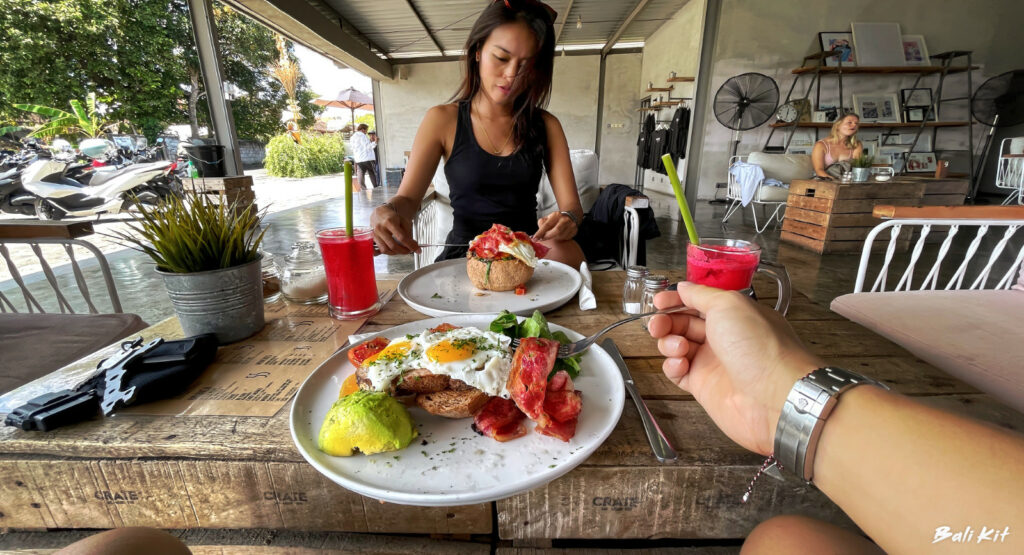 The cafe is located just minutes away from the famous surf spot, Batu Bolong Beach, making it an ideal spot to refuel after a morning of catching waves or exploring the neighborhood. With its laid-back vibe, stylish decor and prime location in the heart of Canggu, Crate Cafe has become a favorite gathering spot for locals, expats and travelers seeking a trendy yet unpretentious dining experience.
In summary, Crate Cafe is more than just a dining destination – it's a hub of culture, connection, and mouthwatering cuisine. Whether you're an American traveler like myself, or a local looking for a trendy spot to unwind, I highly recommend paying a visit to Crate Cafe in Canggu. It's a taste of paradise that you won't want to miss.
---
MON – SUN: 6:00am – 5:00pm

ADDRESS:
Jl Canggu Padang Linjong 49
Canggu, Bali, Indonesia
---