Potato Head Beach Club in Bali
In search of a truly unforgettable experience, I stumbled upon Potato Head Beach Club, nestled in the heart of the ever-bustling Seminyak area.
This multifaceted venue left me spellbound with its exceptional location, warm hospitality, tantalizing drinks, mouthwatering food, and an overall atmosphere that can only be described as electrifying.
As a well-versed traveler and lover of unique experiences, I was naturally drawn to the enchanting island of Bali, Indonesia. A place called "Potato Head" didn't ring any cultural or party vibes, so without knowing much more, I reluctantly went… After it was over concluded how such an amazing and fun place can have such a bland and boring name.
The Venue
Potato Head Beach Club is a captivating sight to behold. The architecturally stunning entrance, adorned with thousands of antique teak shutters collected from across the Indonesian archipelago, sets the tone for the extraordinary experience that awaits you. The club's design seamlessly blends traditional Indonesian craftsmanship with modern, eco-friendly elements, creating an aesthetically pleasing environment that remains true to its cultural roots. The infinity pool, facing the Indian Ocean and surrounded by verdant gardens, only adds to the venue's allure.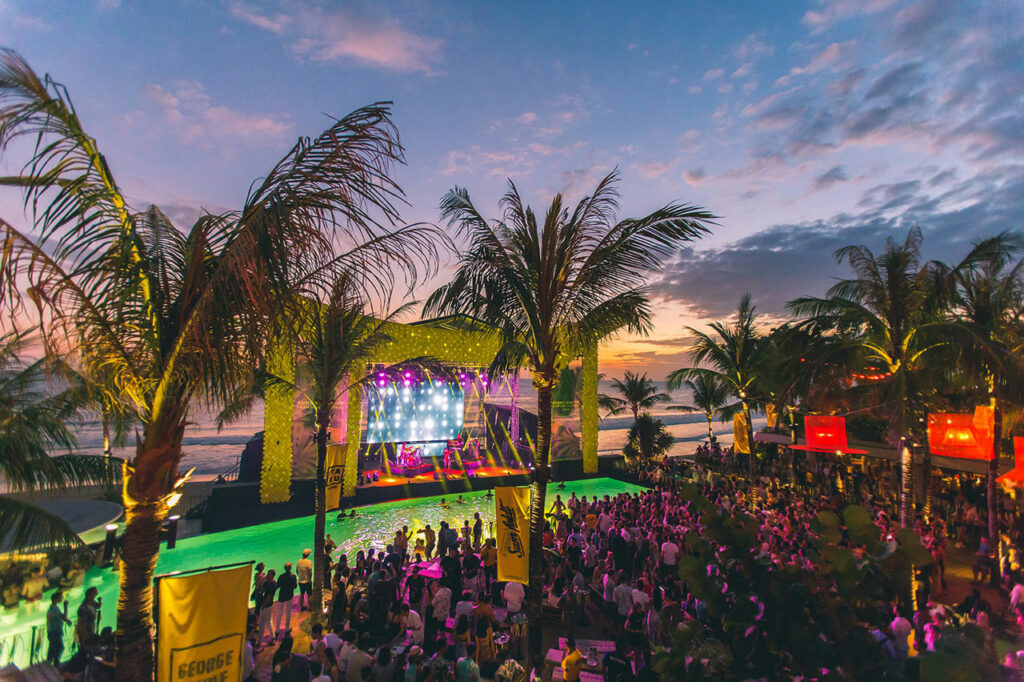 Location
Perched on the shores of Seminyak Beach, Potato Head Beach Club offers an unparalleled location. With breathtaking views of the ocean and easy access to the vibrant nightlife and upscale shopping of Seminyak, the club serves as a perfect base for exploring Bali's most popular tourist destination. The sunsets at Potato Head are the stuff of dreams – a beautiful symphony of colors painting the sky and reflecting on the ocean's surface, best enjoyed with a refreshing cocktail in hand.
People and Service
The warm, friendly staff at Potato Head Beach Club embody the spirit of Bali's renowned hospitality. From the moment you step foot into the club, you are treated like family – every request met with a genuine smile and efficient service. It is this warmth and attentiveness that make your time at Potato Head feel like an intimate, personalized experience, despite the venue's size and bustling atmosphere.
Drinks
Potato Head Beach Club boasts an impressive selection of cocktails, wines, and spirits to cater to the diverse palates of its patrons. The mixologists are true artists, crafting innovative concoctions that marry traditional Indonesian ingredients with global flavors. The club's signature drinks, such as the 'Bali Colada' and the 'Kecombrang Sour,' are delightful twists on classic favorites that pay homage to the island's rich culinary heritage.
Food
Potato Head Beach Club's food offerings are a gastronomical adventure that will leave your taste buds craving for more. The menu showcases a fantastic fusion of Indonesian, Pan-Asian, and Western cuisines, prepared using locally sourced, organic ingredients. From traditional Indonesian dishes like Nasi Goreng to contemporary delights like the Tuna Poke Bowl, each dish is a carefully crafted masterpiece that brings out the best in every ingredient. The flavors are bold, the presentations are exquisite, and the overall dining experience is nothing short of extraordinary.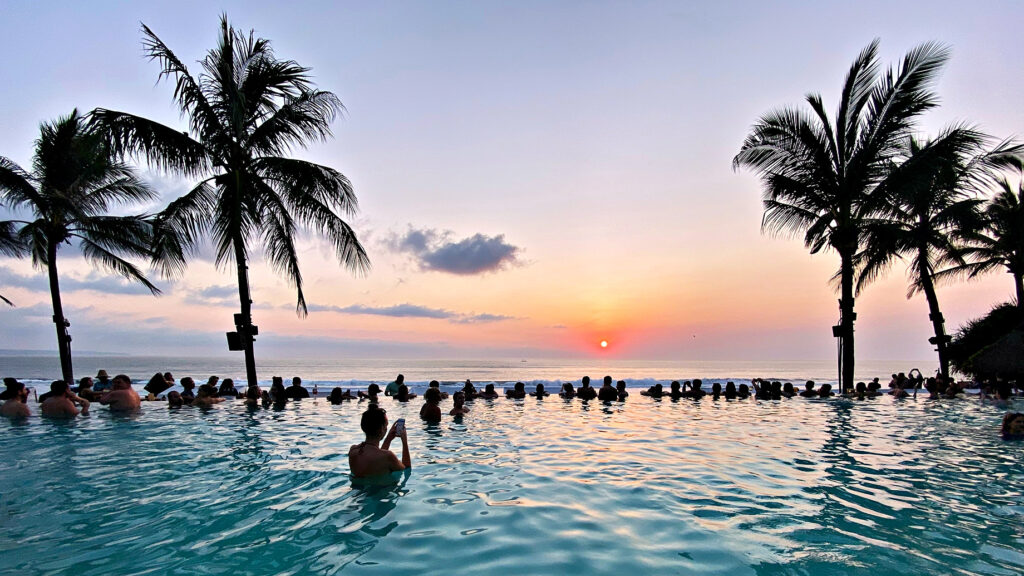 Overall Vibe
The club's overall vibe is a harmonious blend of relaxation and excitement, making it an ideal spot for both laid-back afternoons and lively evenings. During the day, guests can lounge by the pool, soaking up the sun and enjoying the soothing beats of ambient music. As the sun sets, the atmosphere transforms into an energetic playground where live music, DJ sets, and themed parties set the stage for unforgettable nights. Potato Head Beach Club is truly a place where time stands still, and memories are etched in your heart forever.
---
Potato Head Beach Club is a must-visit destination for any world traveler seeking an authentic taste of Bali's vibrant culture, exquisite culinary scene, and unparalleled hospitality. It's a place that resonates with the soul, leaving you with
---