Sardine Restaurant Bali
Among the myriad of eateries on the island, there are a few that truly stand out – and Sardine, located in the heart of Seminyak, is one such place.
Living in Bali offers an array of gastronomical experiences, from the simplest warung dishes to extravagant world-class cuisines.
Nestled amidst the bustling streets of Seminyak, Sardine is a sanctuary for those seeking a gourmet experience. At its core, Sardine is a seafood-focused restaurant, as its name suggests. But to simply label it as a seafood restaurant would be a disservice to the incredible dishes, presentation, and ambiance it offers.
Food & Vibe:
The menu at Sardine is predominantly seafood-centric, with an emphasis on locally sourced ingredients. Every dish is a testament to the fresh bounties of the Balinese waters, thoughtfully prepared and artfully presented. Favorites include grilled mahi-mahi, the freshest sardines, and beautifully concocted seafood pasta dishes. But, for those with varied palettes, there are also a number of vegetarian and meat dishes that do not disappoint.
The vibe at Sardine is best described as 'tropical chic'. It's upscale without being overly pretentious, and it exudes an earthy warmth combined with a touch of elegance. During the day, the sunlit rice paddies adjacent to the dining area create a picturesque backdrop, while at night, the ambiance becomes more intimate with dimmed lights and the subtle sounds of nature.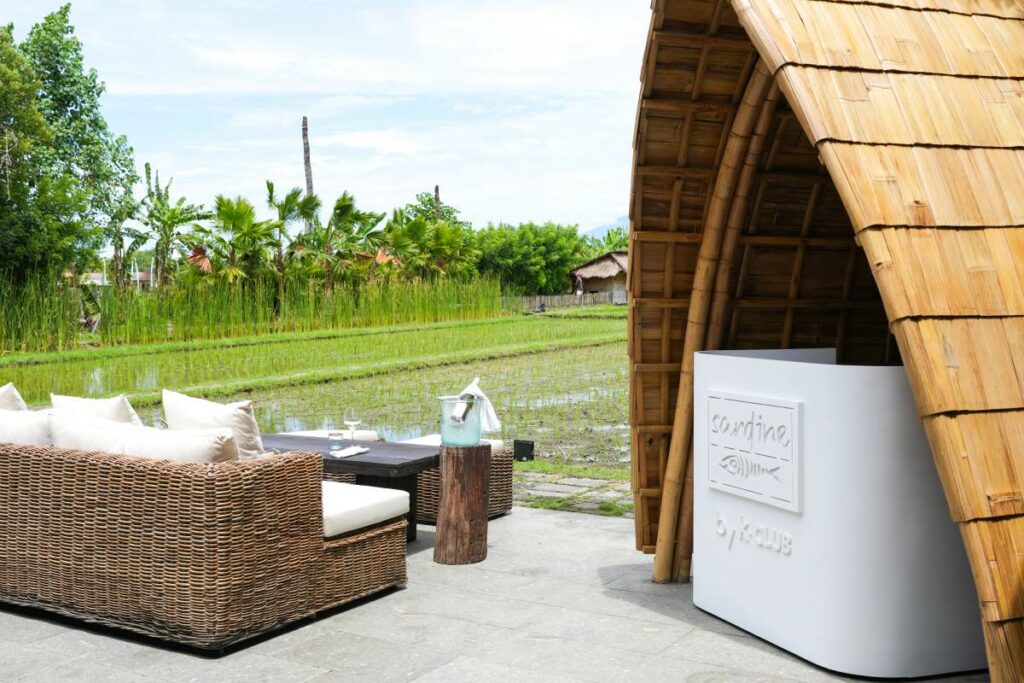 Location & Venue:
Strategically located on Jalan Petitenget in Seminyak, it's hard to miss the charming white entrance of Sardine. As you step in, you're instantly greeted by a venue that combines Balinese architecture with a contemporary twist. The bamboo structures and alang-alang roofs create an authentic tropical feel.
What truly sets the scene is the view. Overlooking a serene expanse of rice paddies, you're reminded that, even in bustling Seminyak, there are pockets of tranquility to be found.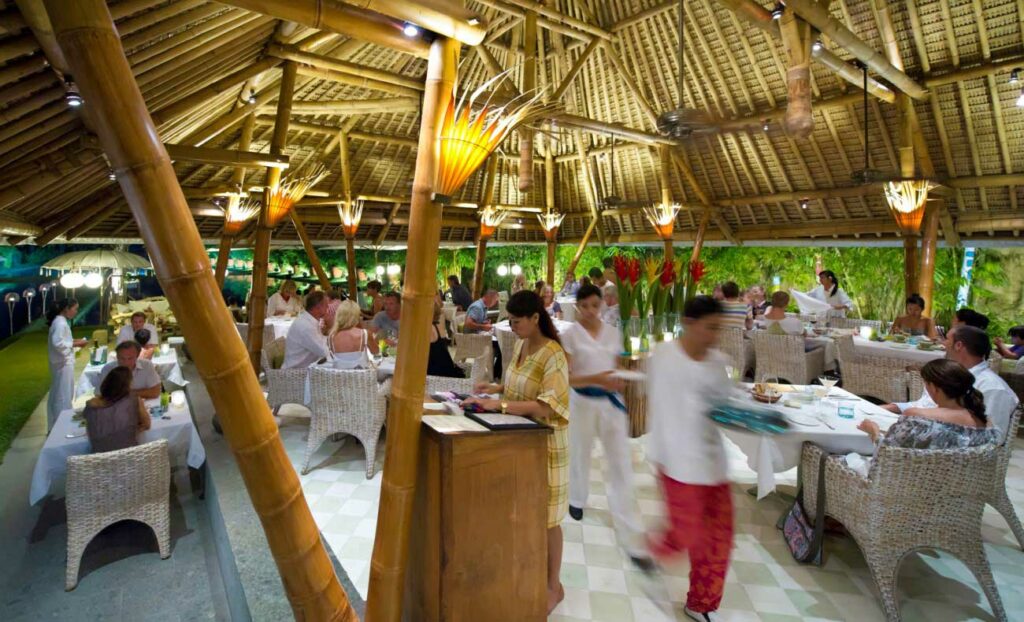 Brunch at Sardine
While Sardine is renowned for its dinners against the backdrop of Seminyak sunsets, its brunch offering is nothing short of spectacular and certainly warrants its own accolade.
A delightful fusion of classic brunch favorites with a twist of Balinese flavor. From light starters like tropical fruit platters and yogurt parfaits adorned with local honey and granola, to hearty mains like the seafood omelette, bursting with freshly caught produce, there's something to appease every palate. For those with a penchant for the sweet, the Balinese-inspired pancakes drizzled in coconut syrup are a dream come true.
There's something incredibly serene about brunching next to lush rice paddies under the soft morning sun. The ambiance during brunch hours feels more laid-back than the evening, yet retains its elegant touch. Gentle morning light filters through the bamboo structure, casting a warm golden hue over diners.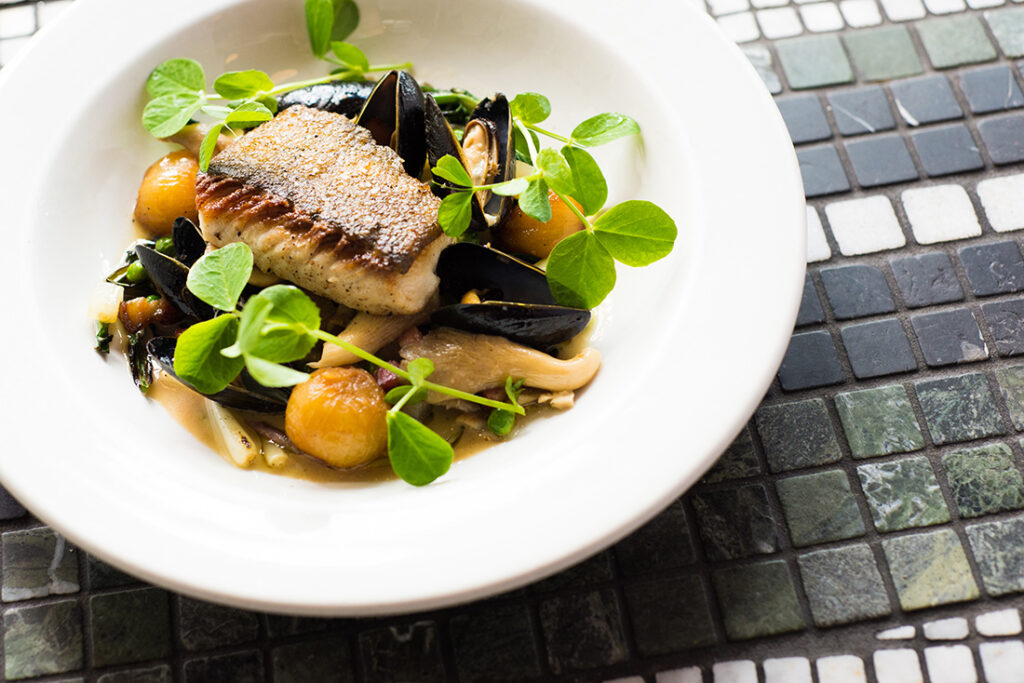 Decor & Service:
The décor is an amalgamation of Balinese artistry and modern sophistication. Intricate carvings, handcrafted furnishings, and subtle touches of Balinese aesthetics fill the space.
Service at Sardine is impeccable. The staff exude genuine Balinese hospitality, making you feel welcomed and well taken care of. Knowledgeable wait staff are always ready with recommendations, ensuring you get the best dining experience.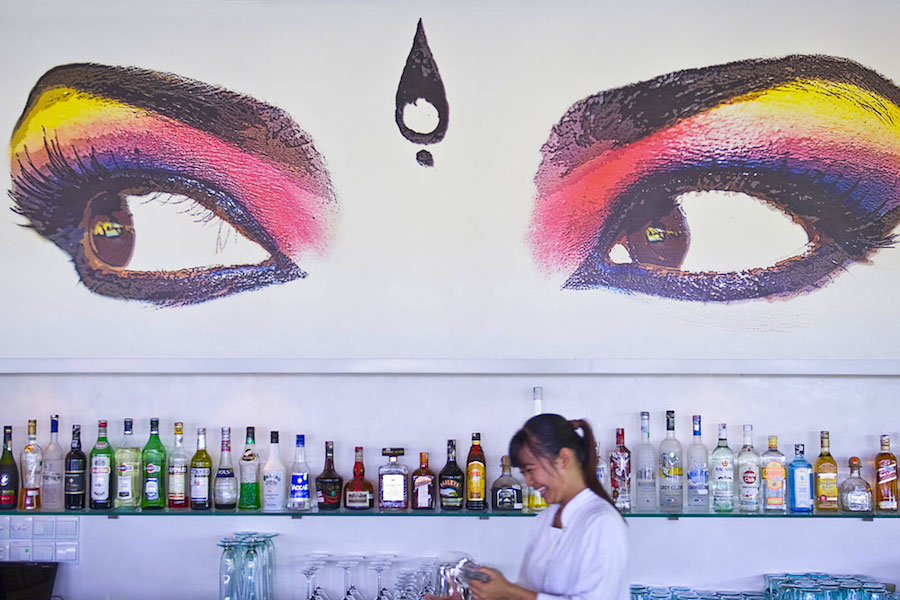 Is it Worth the Price?
Undeniably, Sardine is on the pricier side when compared to many Bali establishments. But every rupiah spent here feels justified. From the unparalleled setting to the exquisite dishes and stellar service, Sardine delivers an experience that is truly unique, even among the plethora of unique restaurants dotting the island.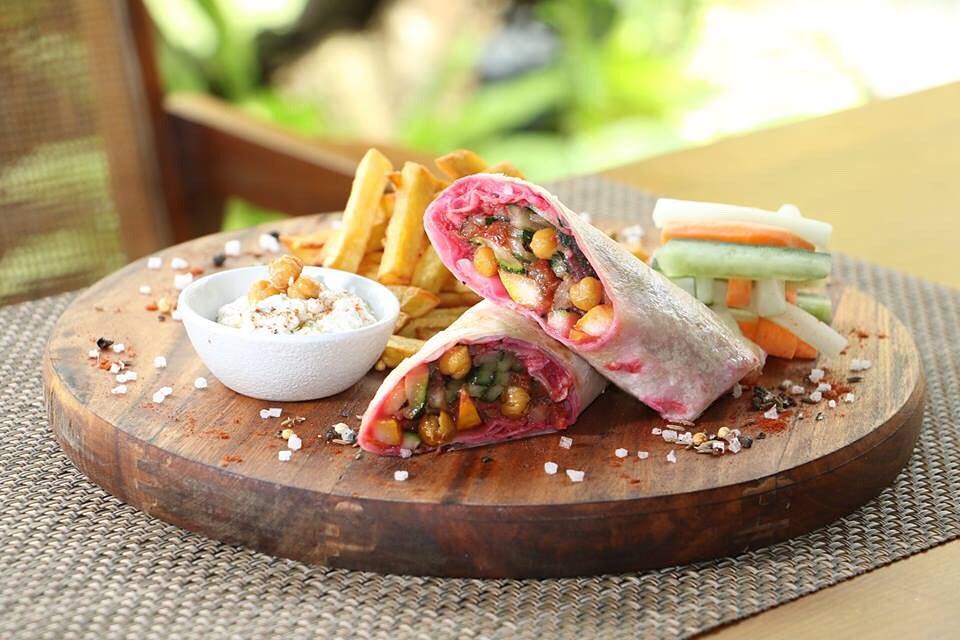 If you're seeking a dining experience in Bali that's more than just a meal – one that engages all your senses and leaves an indelible mark on your culinary journey – then Sardine in Seminyak is an absolute must-visit. It's not just a restaurant; it's a celebration of the island's rich culture, flavors, and breathtaking beauty.
---