Sukawati Art Market: Review Guide
As an expat living in Bali, I've had the pleasure of exploring many of the island's hidden gems, and Sukawati Art Market is one of them.
Often referred to as 'Pasar Seni Sukawati' by the locals, this bustling market is a delightful blend of Balinese culture, craftsmanship, and commerce.
The market is located in the Sukawati district, a short drive from Ubud and easily accessible from the major areas of Denpasar, Canggu and Seminyak.
Opening Hours:
Typically, from 6:00 AM to 6:00 PM daily, but it's always best to get there early to beat the crowds and the midday heat.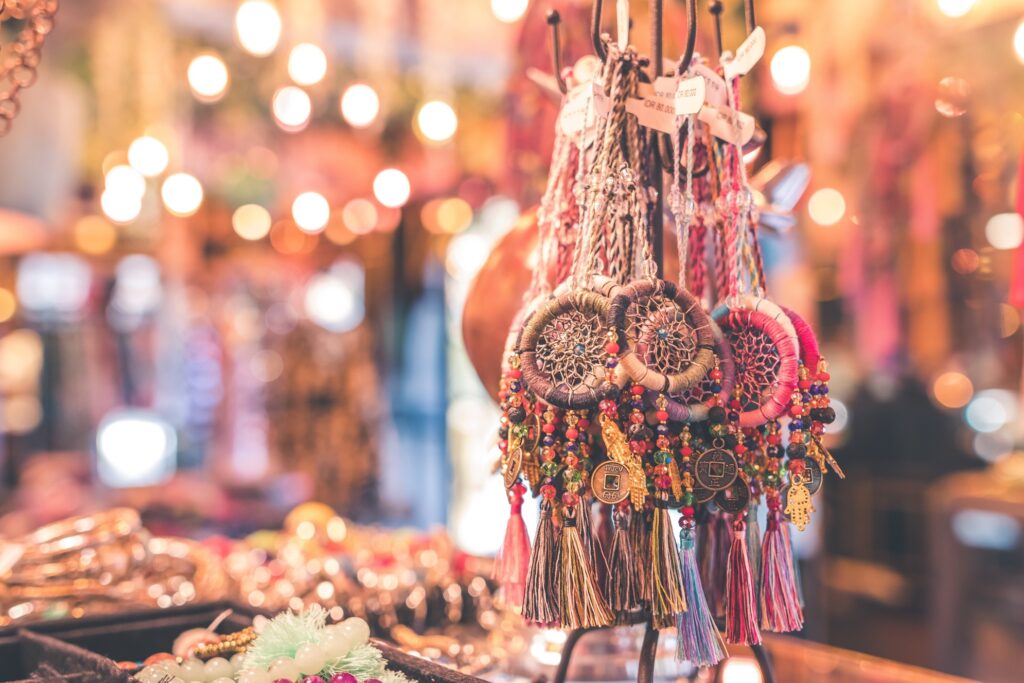 What to Expect:
Diverse Range of Goods: Sukawati Art Market is renowned for its variety of art and handicrafts. You can find anything from traditional Balinese paintings, intricately carved wooden statues, handmade jewelry, to colorful sarongs and ceremonial items.
Bargaining is Key: Like many markets in Southeast Asia, prices are rarely fixed. It's both expected and welcomed to haggle. However, always do it with a smile and remain respectful. A good rule of thumb is to start at half the asking price and meet in the middle.
Local Artistry: While there are some generic tourist items, many stalls showcase the work of local artisans. Take the time to chat with sellers; you'll often discover the rich history and cultural significance behind each piece.
Culinary Treats: Beyond art and crafts, there's an array of local snacks available. Don't miss out on the traditional Balinese treats and refreshing coconut water to quench your thirst.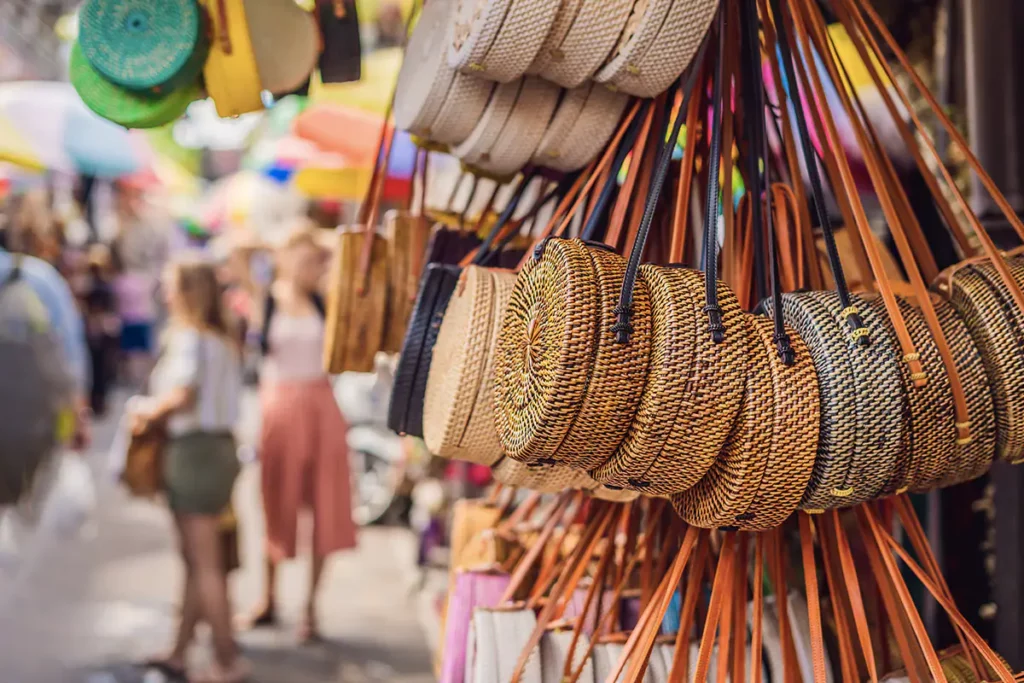 Tips for Visitors:
Bring Cash: While some stalls might accept credit cards, cash is king. Ensure you have smaller denominations for easier transactions.
Dress Modestly: Out of respect for the local culture, it's always a good idea to wear modest clothing. A sarong or a scarf might come in handy if you're planning to visit nearby temples.
Be Mindful of the Surroundings: The market can get crowded, so keep an eye on your belongings.
Local Events: Occasionally, the market will host local performances or ceremonies. It's a delightful opportunity to witness authentic Balinese culture.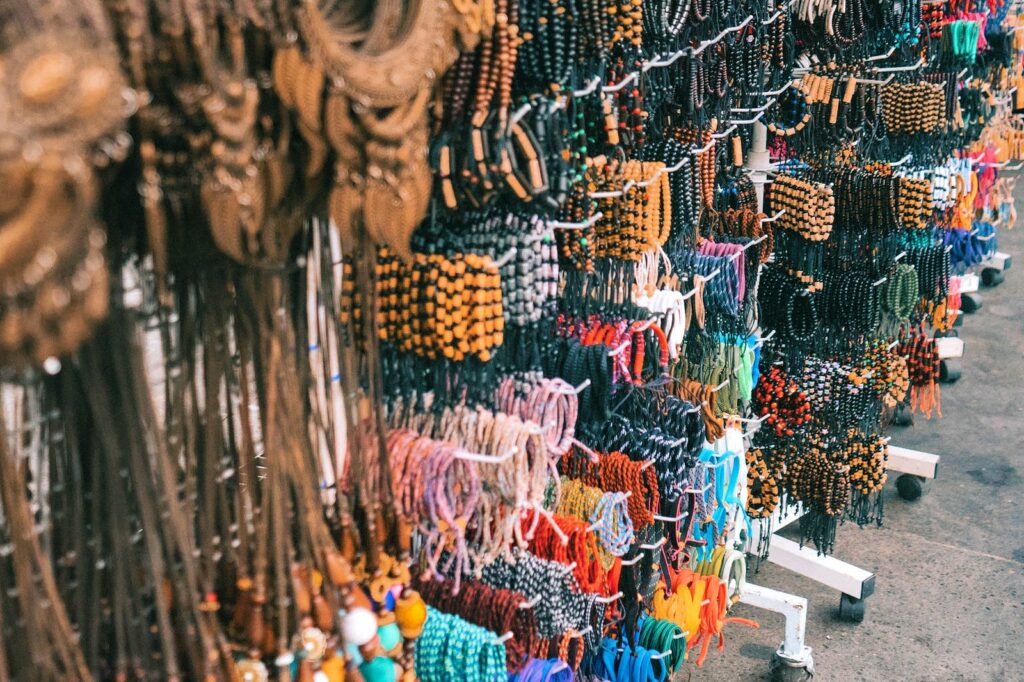 Sukawati Art Market vs. Ubud Market
Bali is home to several markets, each offering its unique ambiance and array of products. Two of the most popular among both tourists and expats are Sukawati Art Market and Ubud Market (also known as Ubud Art Market or Pasar Seni Ubud). Here's a comparison to help you understand the nuances of both:
Location & Ambiance:
Sukawati Art Market: Located in the Sukawati district, this market is a bit off the beaten tourist path compared to Ubud Market. The ambiance is more relaxed and authentically local, giving visitors a sense of everyday Balinese life.
Ubud Market: Nestled in the heart of Ubud, Bali's cultural hub, the market is easily accessible for those staying in and around the town. Given its prime location, it's often bustling with tourists, especially during peak hours.
Product Range:
Sukawati Art Market: While Sukawati is renowned for its traditional arts and crafts, it also has a broader range of goods, from ceremonial items to household products.
Ubud Market: Being in the cultural center, Ubud Market emphasizes traditional Balinese crafts, especially artwork. You'll find a more extensive range of paintings, sculptures, and handcrafted jewelry here.
Pricing & Bargaining:
Sukawati Art Market: Generally, products tend to be more affordably priced here. Bargaining is an integral part of the shopping experience, and given that it's less touristy, one might find better deals.
Ubud Market: Due to its popularity among tourists, prices might start a bit higher. While bargaining is still customary, the initial prices can be steeper.
Authenticity & Tourist Orientation:
Sukawati Art Market: With fewer tourists flocking here, Sukawati offers a more genuine Balinese market experience. You're more likely to interact with local artisans and understand the cultural significance of the items.
Ubud Market: Given its location in a major tourist hub, some stalls are more geared towards tourist preferences. However, due to the artistic nature of Ubud itself, many items still hold significant cultural value and authenticity.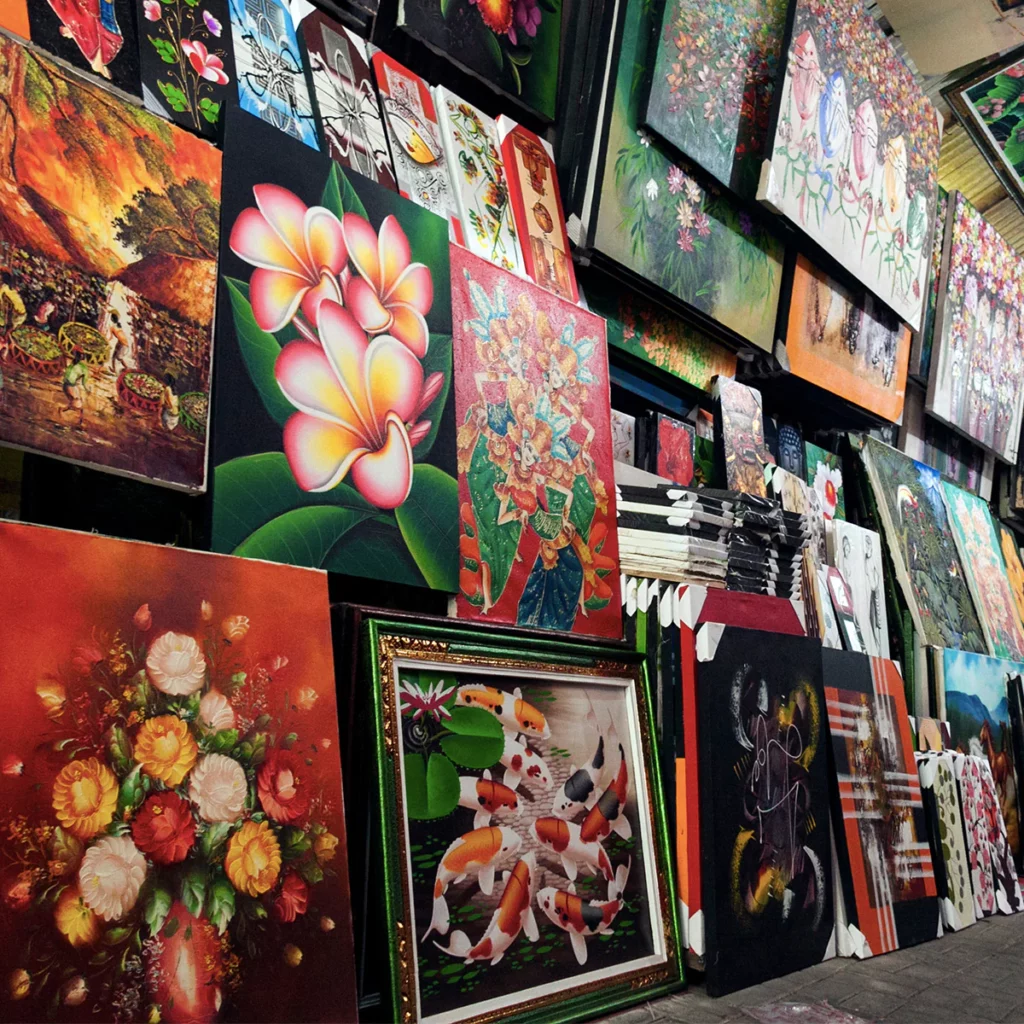 Nomad Expat Review:
Sukawati Art Market offers an authentic Balinese shopping experience, starkly different from the upscale boutiques of Seminyak or the beachside stalls of Kuta. As an expat, I appreciate the genuine interactions with local artisans and the opportunity to purchase unique, handcrafted items.
The quality and diversity of products are impressive, making it a perfect spot to pick up gifts or souvenirs. However, be prepared to haggle and navigate through the bustling aisles.
Overall, Sukawati Art Market embodies the vibrant spirit of Bali, making it a must-visit for anyone keen on immersing themselves in local culture.
---