Naughty Nuri's Warung
As an expat of Bali, I've had the pleasure of dining at many wonderful establishments on the island. But there's one spot in particular that always brings me back – Naughty Nuri's in Seminyak.
This is not just a restaurant, but a culinary landmark in Bali, a place of conviviality and indulgence. Its whimsical decor, featuring a mix of Balinese and rustic styles, creates a unique, laid-back atmosphere that perfectly embodies the Balinese spirit of 'living in the moment'.
There's a special kind of energy that descends on Naughty Nuri's during peak hours. The restaurant becomes a hub of activity, filled with the tantalizing aroma of barbecued pork ribs and the hum of lively conversation. The popularity of the place, particularly on some nights, is truly a testament to its allure.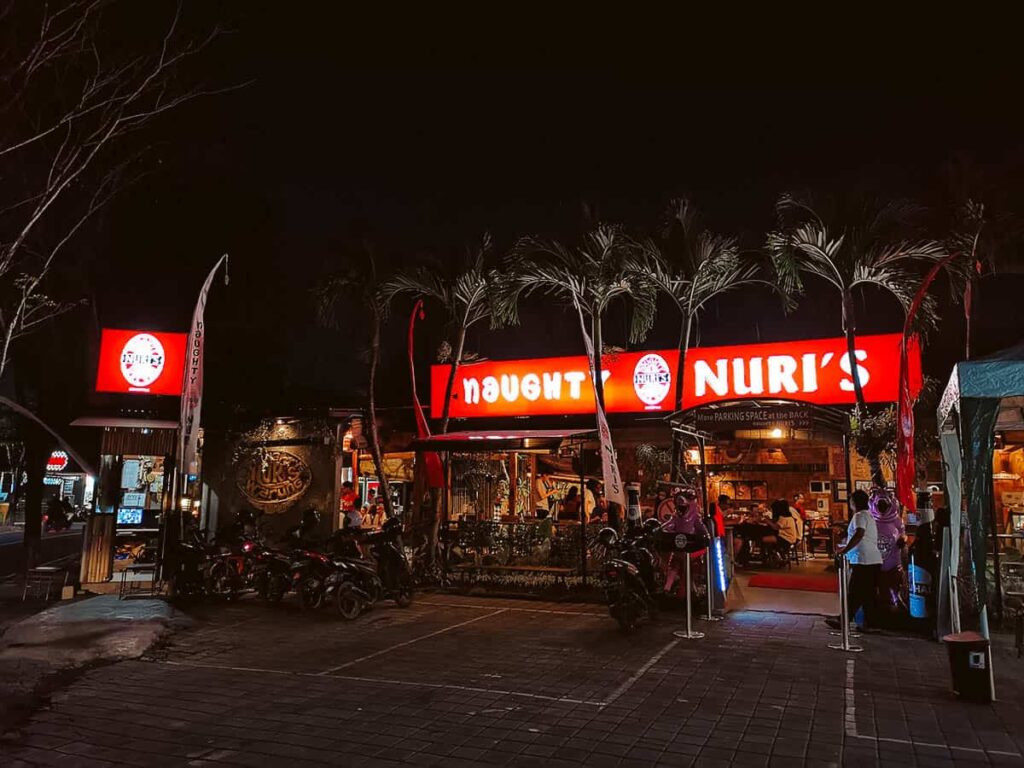 It's not uncommon to see a crowd of hungry patrons waiting outside Naughty Nuri's, anticipation evident on their faces. Yes, the wait can sometimes stretch to an hour, but it's a testament to the quality of the food and the overall experience that people are willing to wait. The waiting area outside the restaurant buzzes with excitement and you can feel the sense of community amongst the visitors – a diverse mix of locals, expats, and tourists, all united by their love for Naughty Nuri's.
While waiting, patrons often strike up conversations with each other, sharing their experiences of Bali and their favorite dishes from Naughty Nuri's. In fact, the waiting time itself becomes a part of the Naughty Nuri's experience, a prelude to the feast that awaits. The staff also does their best to keep everyone comfortable, occasionally bringing out small appetizers or drinks to those waiting.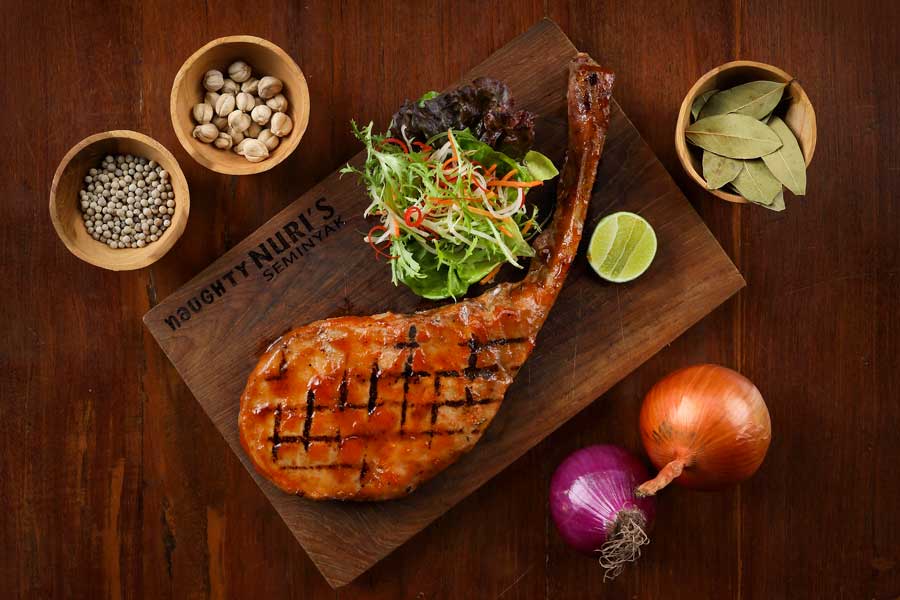 Despite the wait, the mood remains upbeat and the anticipation only seems to enhance the eventual satisfaction of getting a table. And once you finally do get seated and take that first bite of their legendary ribs or sip of their infamous martini, you realize that every minute of waiting was worth it.
When you step into Naughty Nuri's, you are greeted with the tantalizing aroma of their signature dish – the barbecued pork ribs. Renowned across the island, their ribs are nothing short of legendary. Each rack is marinated in a secret blend of Balinese spices and then grilled to perfection over a charcoal fire. The result is a masterpiece of succulent meat, falling-off-the-bone tender, with a smoky, sweet, and spicy flavor that is absolutely addictive. Their martinis are also a must-try, hailed by many as the best on the island, they provide the perfect accompaniment to the ribs.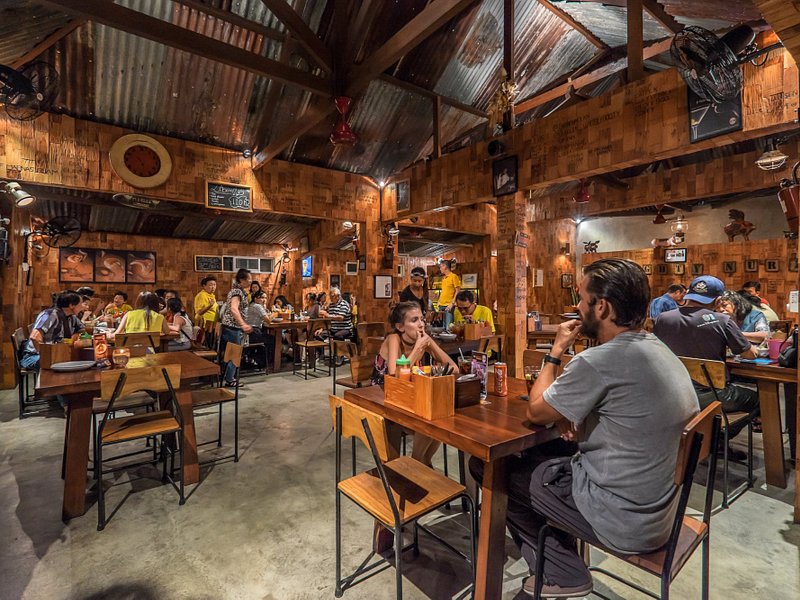 The venue itself is vibrant and full of life. There's a certain energetic buzz that fills the air, perhaps a testament to the fun-loving nature of the establishment. The open-air design and wooden furnishings give it a casual and relaxed feel, perfect for a night out with friends or a laid-back dinner.
The staff at Naughty Nuri's are a big part of what makes the experience so memorable. Always welcoming and attentive, they go above and beyond to make you feel at home. They're more than happy to recommend dishes, share stories, and even occasionally join in the laughter and merriment that frequently fills the restaurant.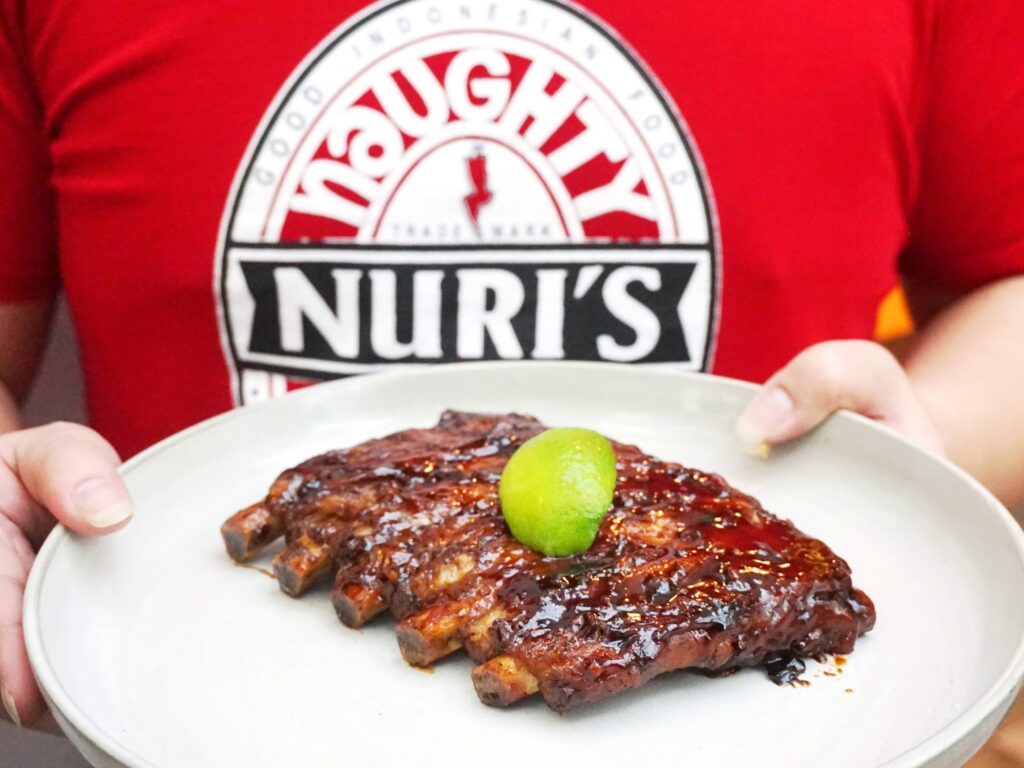 In terms of price, Naughty Nuri's offers great value. Considering the quality of the food and the overall dining experience, the prices are very reasonable. Yes, you might find cheaper eats elsewhere in Bali, but at Naughty Nuri's, you're not just paying for food – you're paying for an experience, one that is quintessentially Balinese and unforgettable.
Naughty Nuri's is not just a local favorite, it has expanded its wings across Bali and beyond. In addition to the bustling location in Seminyak, the franchise proudly operates three other locations on the island (Ubud, Jimbaran, Sanur). This means you can enjoy the iconic flavors of Naughty Nuri's in different settings, each with its own unique atmosphere.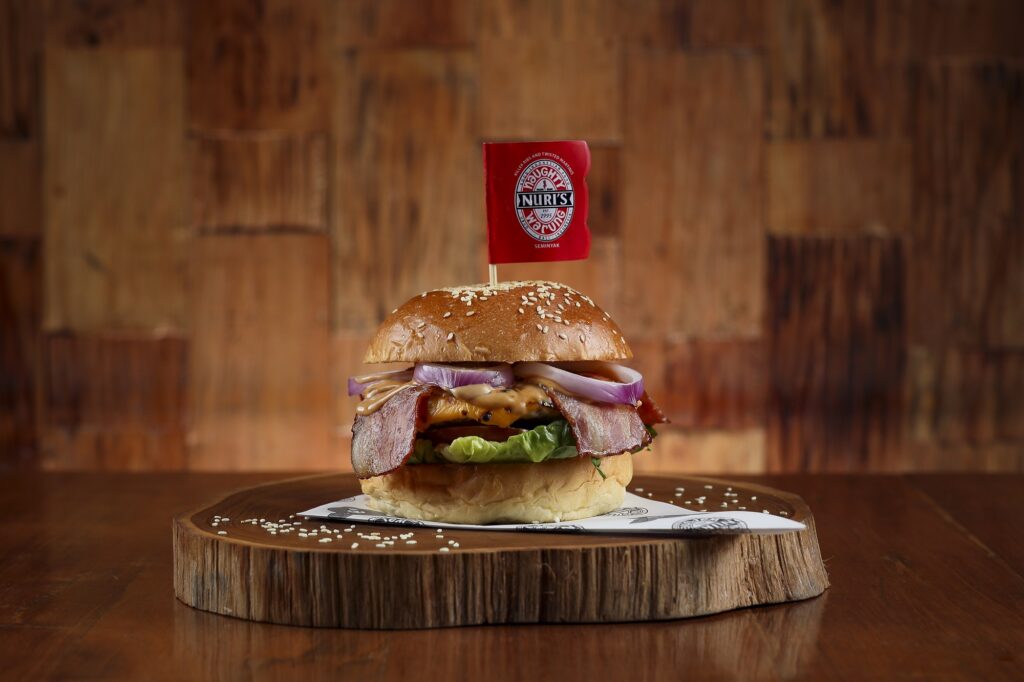 For those who are venturing outside of Bali, fret not, as the spirit of Naughty Nuri's has spread beyond the confines of the island. The franchise has a location in the bustling metropolis of Jakarta, allowing residents and visitors of Indonesia's capital city to experience the unique culinary charm of Naughty Nuri's.
Beyond Indonesia, Naughty Nuri's has managed to cross borders and oceans, bringing a taste of Bali to various parts of the world. This includes locations in Melbourne, Australia, Macau, China, Phuket, Thailand, and even as far as Malaysia, where it has opened up four locations in the vibrant city of Kuala Lumpur​​.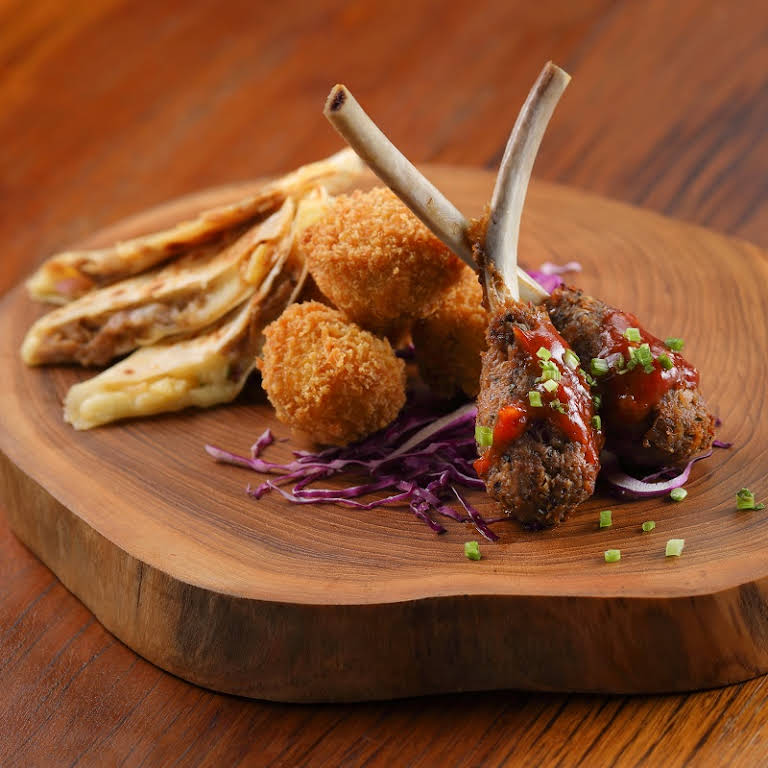 The spread of Naughty Nuri's across these locations is proof in the pudding to its popularity, with the signature ribs and martinis charming patrons in cities and countries far from its original home in Bali. Regardless of the location, each Naughty Nuri's restaurant stays true to its Balinese roots, providing a unique dining experience that is both a treat for the palate and an immersion into a slice of Bali's culinary culture.
All in all, a visit to Naughty Nuri's is not just about enjoying a meal – it's about partaking in a beloved local tradition. If you find yourself in Seminyak, make sure to stop by. You'll leave with a full stomach, a happy heart, and memories that will last a lifetime.
---