Bali Airport Transfer, Taxi and Exit Guide
As an expat living in Bali, I've navigated the hustle and bustle of Ngurah Rai International Airport more times than I can count. Transfering out with a Taxi is always a mission, this is how to do it best:
This guide will provide you with the insider tips and tricks on the best ways to make your way from the airport to some of Bali's most popular destinations: Seminyak, Ubud, and Canggu. We'll discuss how to take a taxi, how to ensure it's the right one, how to negotiate a fare, and, most importantly, how to avoid scams.
Upon arrival at Ngurah Rai (Bali Airport), you'll immediately notice the throngs of taxi drivers and private drivers vying for your attention. It can feel overwhelming, but don't worry. Ignore them all and keep moving.
Firstly, remember to only use official taxis from the airport's taxi counter. These are operated by the Ngurah Rai Taxi Cooperative and are the only taxis allowed to operate within the airport. They're also the only ones that adhere to a fixed tariff system based on destination, making it much harder to get overcharged.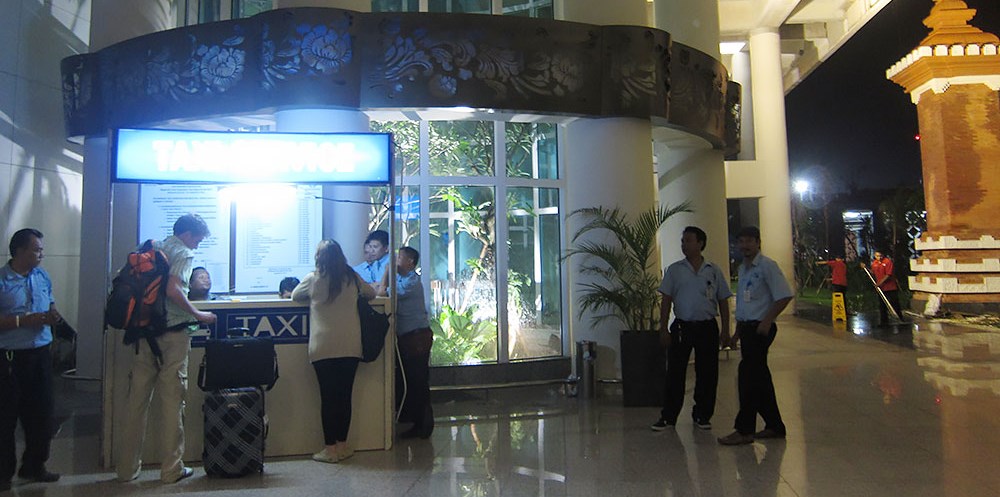 To find the taxi counter, head to the arrivals hall, right after customs and before you exit the building. The counter is well signposted and easy to locate. You pay the non-negotiable fare at the counter when you book, not to the driver, which is a good assurance against being overcharged.
Then someone will escort you to the taxi car or the driver himself will lead you to his car. The driver will have the receipt with details on your destination so you can just get in and enjoy the ride.
Taxi Alternative: Bluebird
A popular and trusted taxi service in Bali is Bluebird Taxi. Known for their distinctive blue cars and reliable service, Bluebird is a favorite amongst locals and expats alike. However, here's a crucial tip: Bluebird Taxis are not allowed to pick up passengers directly from Ngurah Rai International Airport due to airport regulations. But fret not, there's a way around it.
If you're insistent on using Bluebird to reach your destination from the airport, you can do so by walking a short distance out of the airport premises to Jalan Raya Gusti Ngurah Rai, similar to the workaround for Grab and Gojek. The Circle K convenience store is a common pickup point.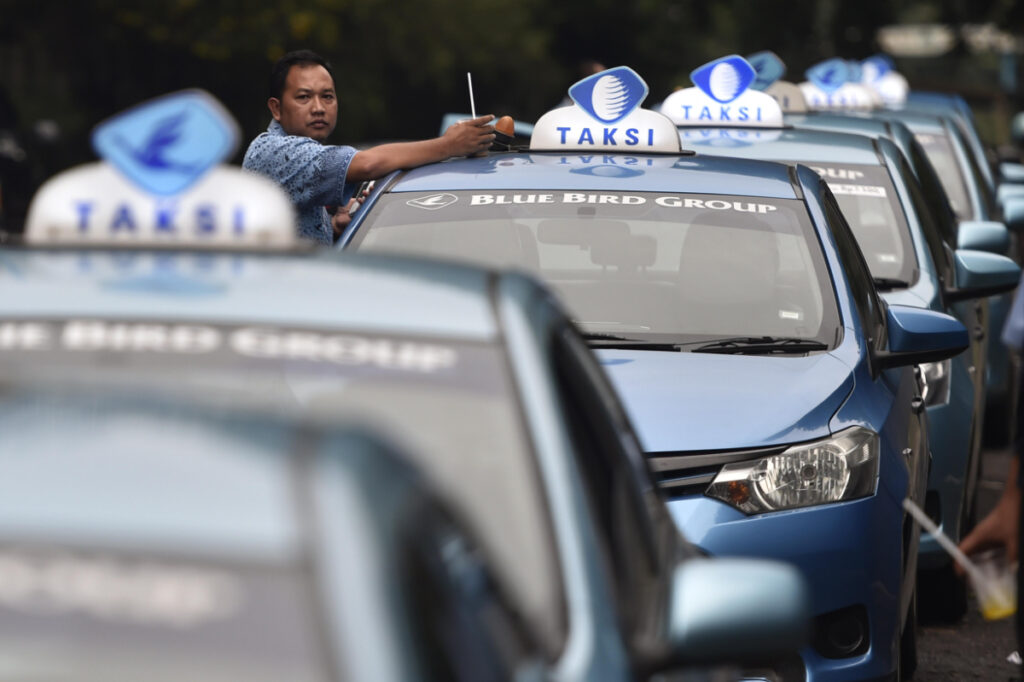 Upon reaching the pickup point, you can either flag down a Bluebird taxi passing by or use the Bluebird app to book your ride. If you're booking through the app, the fare will be shown on the screen before you confirm the ride. If you're hailing a Bluebird on the street, always request the driver to use the meter to avoid any disputes over the fare.
Bluebird drivers are generally honest and will take the most direct route to your destination. However, it's still a good idea to monitor the route using a GPS app like Google Maps.
The fare to Seminyak, Ubud, or Canggu will depend on the distance and traffic conditions but is usually quite reasonable and competitive with other transportation options.
Remember that not all blue taxis are Bluebird taxis. Make sure to look for the Bluebird logo and the word "Bluebird" on the side of the car. There are other blue taxis out there that mimic Bluebird's branding to trick passengers, so be vigilant.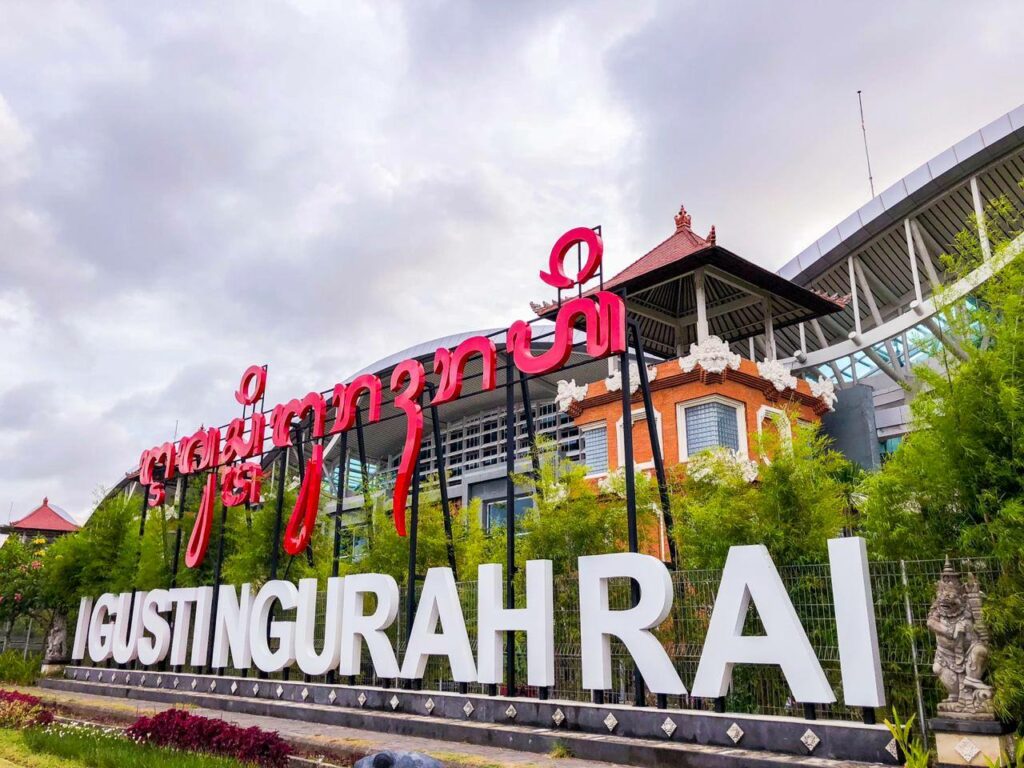 Getting to Seminyak, Ubud, or Canggu
For Seminyak, the standard fare from the airport is approximately IDR 200,000. For Ubud, it's about IDR 300,000, and for Canggu, around IDR 250,000. These fares are as of 2023 and can fluctuate slightly based on time of day and traffic conditions. Don't worry about negotiating these prices, as they're fixed.
Using Grab or Gojek
Unfortunately, as with Bluebird, Grab and Gojek are not allowed to pick up passengers directly from the airport due to regulations. But don't worry, there's a workaround. If you're keen on using these ride-sharing services, you can walk a short distance out of the airport to the nearby Circle K convenience store on Jalan Raya Gusti Ngurah Rai. This is where most Grab and Gojek drivers will agree to pick you up.
Once you've reached the pickup spot, open your Grab or Gojek app and book your ride as usual. Be sure to agree on the price upfront to avoid any surprise fees. Typically, a ride to Seminyak, Ubud, or Canggu with Grab or Gojek will be cheaper than a taxi. However, during peak hours when "surge pricing" can apply, the cost difference may not be significant.
Avoiding Airport Taxi Scams
One important rule of thumb to avoid scams is to never get into a taxi or car where the price hasn't been agreed upon beforehand. Unscrupulous drivers may try to inflate the price once you're en route to your destination.
Also, be wary of drivers who insist on using the meter but then take unnecessarily long routes to increase the fare. To prevent this, use a GPS app like Google Maps to monitor the route and ensure you're being taken the most direct way.
However, because of the official taxi integration of the airport, you should never have to or need to hire a lone taxi as mentioned earlier in this guide.

Leaving Ngurah Rai International Airport doesn't have to be a stressful experience. By using official taxis or making a short walk to use Grab or Gojek, you can travel safely and inexpensively to your destination. With these tips in hand, you can start your Bali adventure on the right foot. Selamat jalan! (Safe travels!)
---