Si Jin Steakhouse
In the heart of Bali's vibrant dining scene, Si Jin Steakhouse stands out as one of the island's premier high-end restaurants.
Known for its impeccable service, sophisticated venue and unmatched attention to detail, Si Jin offers a truly exceptional dining experience that caters to even the most discerning of palates.
In this review, we'll explore what sets Si Jin apart and why it's quickly becoming a must-visit destination for steak lovers in Bali.
The Service
From the moment you step into Si Jin, the warm and attentive staff greet you, setting the tone for an unforgettable evening. The knowledgeable servers are always on hand to guide you through the extensive menu and make personalized recommendations based on your preferences. It's evident that the team at Si Jin takes immense pride in their service, consistently exceeding expectations and ensuring every guest leaves satisfied.
All restaurants give their staff some level of training but at Si Jin, you can tell they went above and beyond as if they went to a "Steak University" as they were to intricate in their knowledge of the feast we were feasting.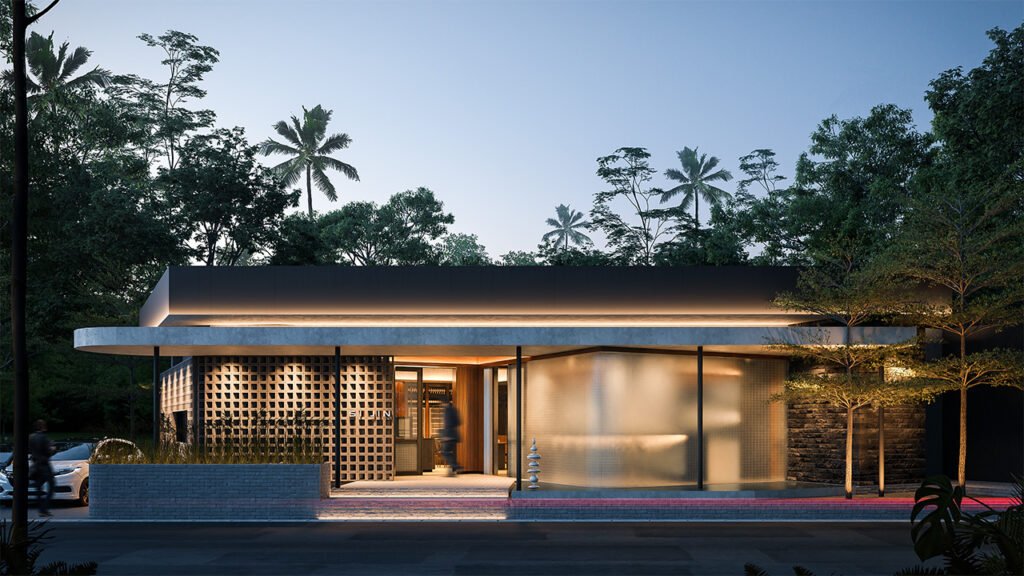 The Venue
Si Jin's sophisticated venue is the perfect backdrop for an intimate dinner or a special celebration. We went for our first year anniversary of our relationship. There were mostly other couples like us and a couple of what seemed like business dinner meetings.
The sleek, contemporary design showcases a mix of natural materials and modern elements, creating an elegant yet welcoming atmosphere. The well-appointed space is thoughtfully designed to accommodate both small and large parties while maintaining an air of exclusivity and privacy.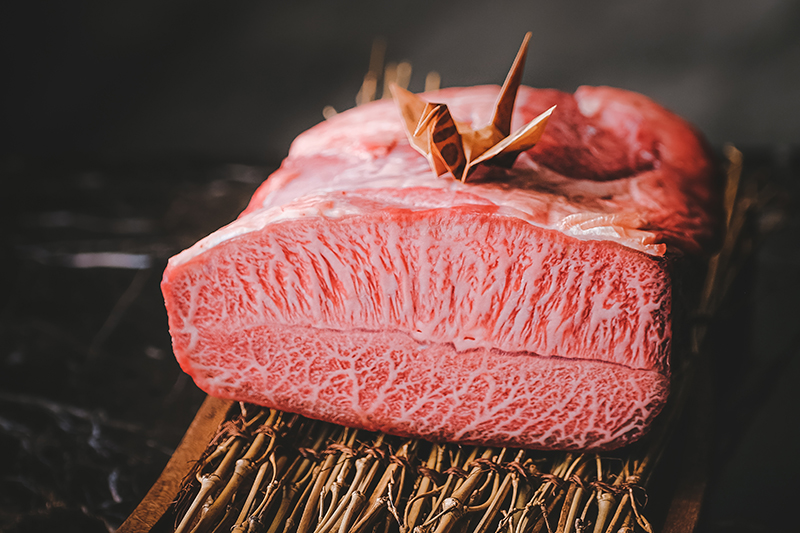 The Steaks
At the heart of Si Jin's culinary offerings is their unparalleled selection of premium steaks. Featuring the finest cuts of meat from around the world, the menu boasts a diverse range of options to suit every taste. Each steak is expertly prepared to your desired level of doneness, ensuring an exquisite dining experience.
Si Jin's unique offering of various artisan salts takes the steak experience to a new level. Guests can choose from an array of flavors, such as smoked salt, Himalayan pink salt, or truffle salt, to perfectly complement their chosen cut. This attention to detail and customization sets Si Jin apart from its competitors.
We've also been to Boy and Cow in Bali, another steakhouse not too far away from Si Jin. It doesn't quite compare, but then again, they were significantly less expensive – in this case, you get what you pay for.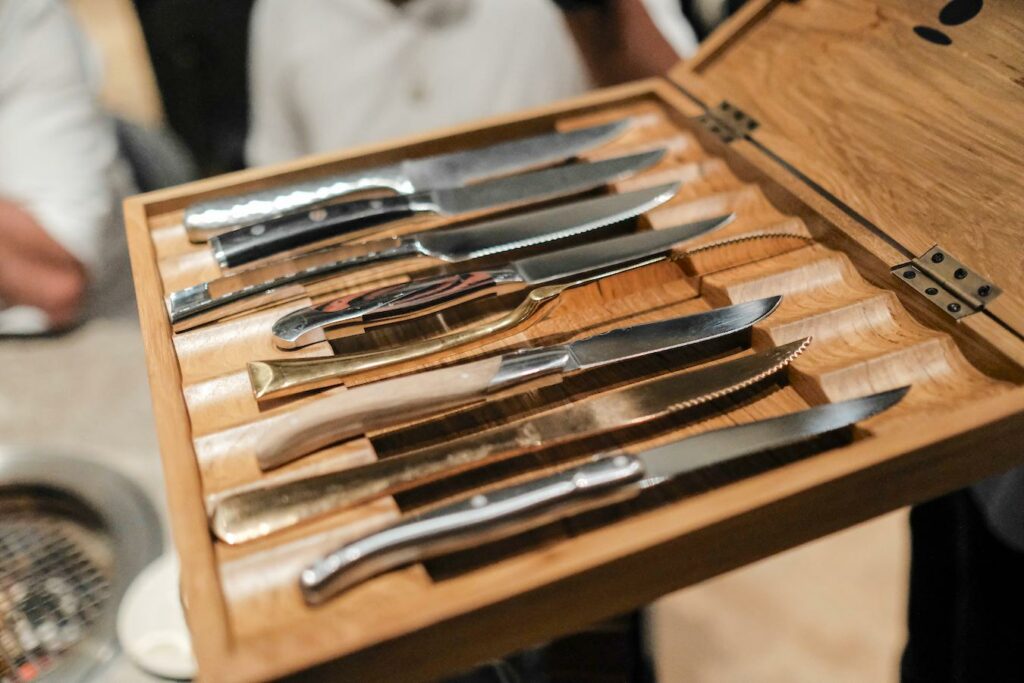 The Steak Knives
At Si Jin, even the selection of steak knives is an experience in itself. Guests are presented with a variety of high-quality knives, each designed for a specific purpose or cutting style. This personal touch not only enhances the dining experience but also demonstrates Si Jin's dedication to providing an unparalleled level of customization and care.
The Dishes
Si Jin Steakhouse may be known for its exceptional steaks, but the restaurant also offers an impressive selection of non-steak dishes that cater to a wide range of palates. From fresh seafood and flavorful appetizers to mouth-watering desserts, Si Jin provides a comprehensive and versatile dining experience.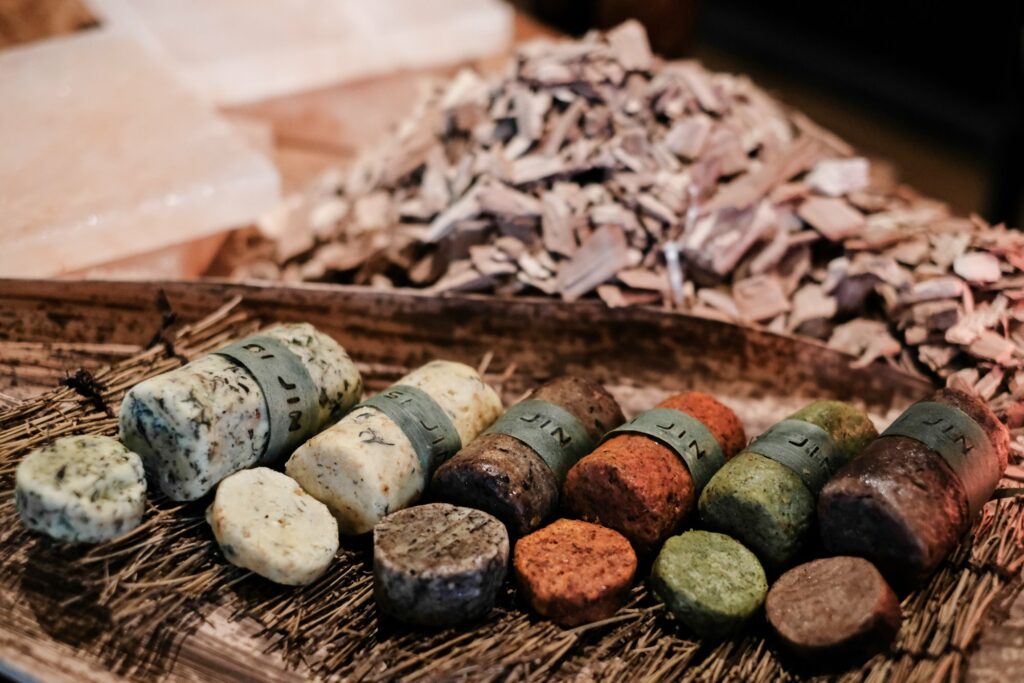 The Seafood
Si Jin's menu also features an exquisite seafood selection that is equally as impressive as their steaks. Indulge in dishes like the succulent Grilled Lobster or the delicate Seared Scallops, which are expertly prepared to highlight the natural flavors of the fresh, high-quality ingredients. For those craving something lighter, Si Jin's Seabass Fillet is cooked to perfection and served with a refreshing lemon-butter sauce.
The Appetizers
Start your culinary journey at Si Jin with their innovative appetizers, which showcase a harmonious blend of local and international flavors. The Tuna Tataki is a must-try dish, combining the delicate taste of seared tuna with a tangy Ponzu sauce and a hint of truffle oil. Alternatively, the Beef Carpaccio marries the subtle flavors of thinly sliced beef with the sharpness of Parmesan cheese and the earthiness of rocket leaves.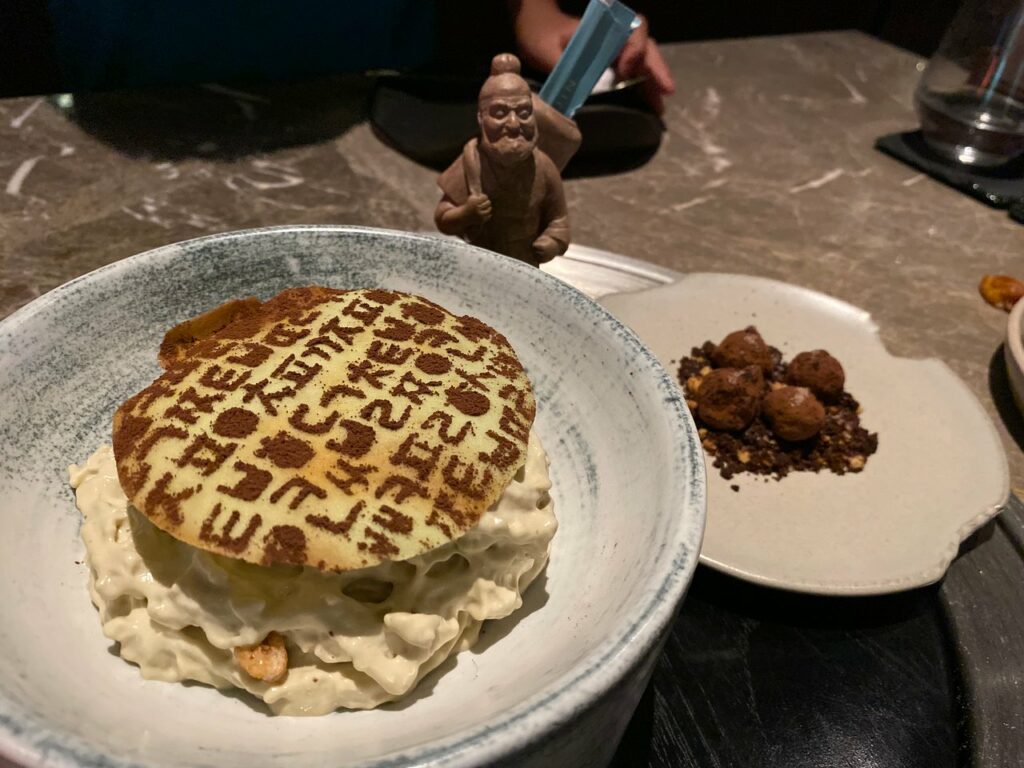 The Vegetarian
Vegetarian diners will also find a variety of delicious options at Si Jin. The Caprese Salad showcases the perfect combination of fresh buffalo mozzarella, juicy tomatoes, and fragrant basil, drizzled with a delightful balsamic reduction. Meanwhile, the Truffle Mushroom Risotto offers a rich and creamy dish that highlights the distinct flavors of truffle and umami-packed mushrooms.
The Desserts
No meal at Si Jin is complete without sampling their delectable desserts. The Chocolate Fondant, with its warm and gooey center, is a chocolate lover's dream, while the light and airy Lemon Tart provides a refreshing, citrusy finish to your meal. For a true taste of Indonesia, don't miss the Pandan Crème Brûlée, which incorporates the fragrant pandan flavor into a classic dessert.
The Cost
While Si Jin is undoubtedly a high-end dining destination, the pricing reflects the quality of the ingredients and the level of service provided. The restaurant offers an excellent value for money, considering the exceptional experience that awaits each guest. While it may be a splurge for some, Si Jin is well worth the investment for a memorable and indulgent evening.
At a place like Si Jin, the actual food will be of high cost, no doubt. But with it comes a remarkable experience of dining, not just a place to eat some food.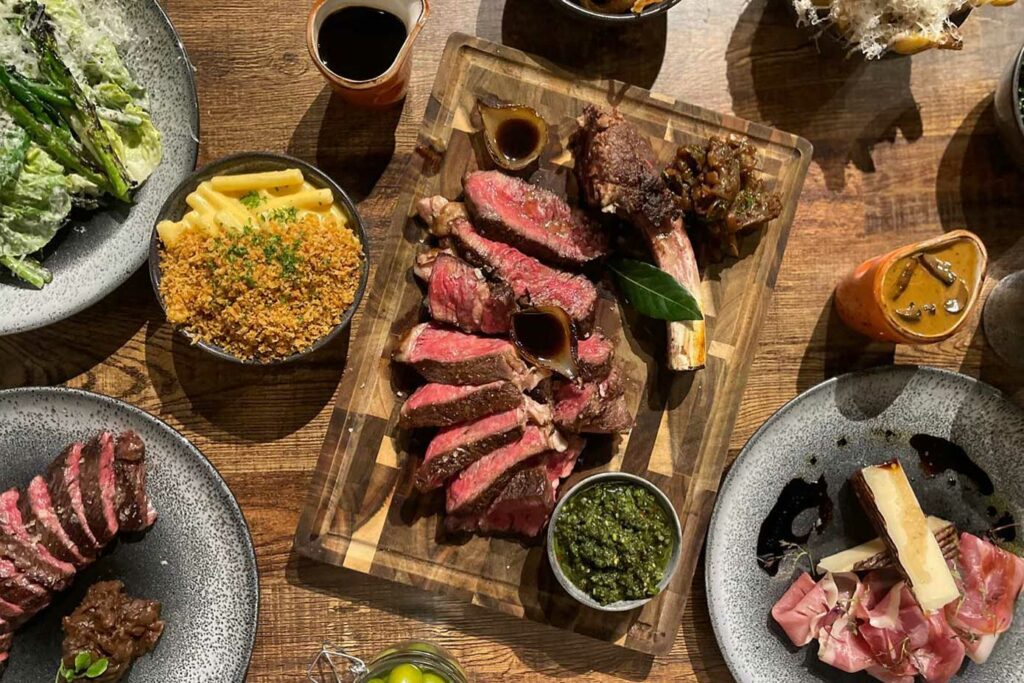 Si Jin Steakhouse's diverse menu ensures that there is something for everyone, even beyond their world-class steaks. With a commitment to using only the finest ingredients, the restaurant's seafood, appetizers, vegetarian options and desserts are all equally deserving of praise. Whether you're a steak connoisseur or simply seeking an unforgettable dining experience in Bali, Si Jin Steakhouse is a culinary destination that should not be missed.
Si Jin Steakhouse has undoubtedly carved out a reputation as one of Bali's best high-end restaurants. With its impeccable service, stunning venue, and extraordinary attention to detail, Si Jin provides a dining experience that is truly a cut above the rest.
For those seeking a memorable culinary adventure in Bali, Si Jin Steakhouse is not to be missed. Just remember to make a reservation at least 2 months in advance
ADDRESS:
JL. LEBAK SARI NO. 18 PETITENGET KUTA UTARA BADUNG – BALI 80361
---