How to Rent a Motorbike in Bali: A Tourist's Guide
This is a basic guide on how to rent a motorbike in Bali as a tourist or foreigner.
Bali is a beautiful and vibrant paradise that attracts tourists and expats from around the world and the best way to explore this captivating island is by renting a motorbike.
It's impossible to see all the places by foot, impractical by car due to traffic and bicycles are too dangerous on main streets. Thus, a motorbike is perfect to really explore Bali to its full extent.
As a Bali local, I'm here to guide you through the process of renting a motorbike in Bali, so you can enjoy your adventure with a peace of mind.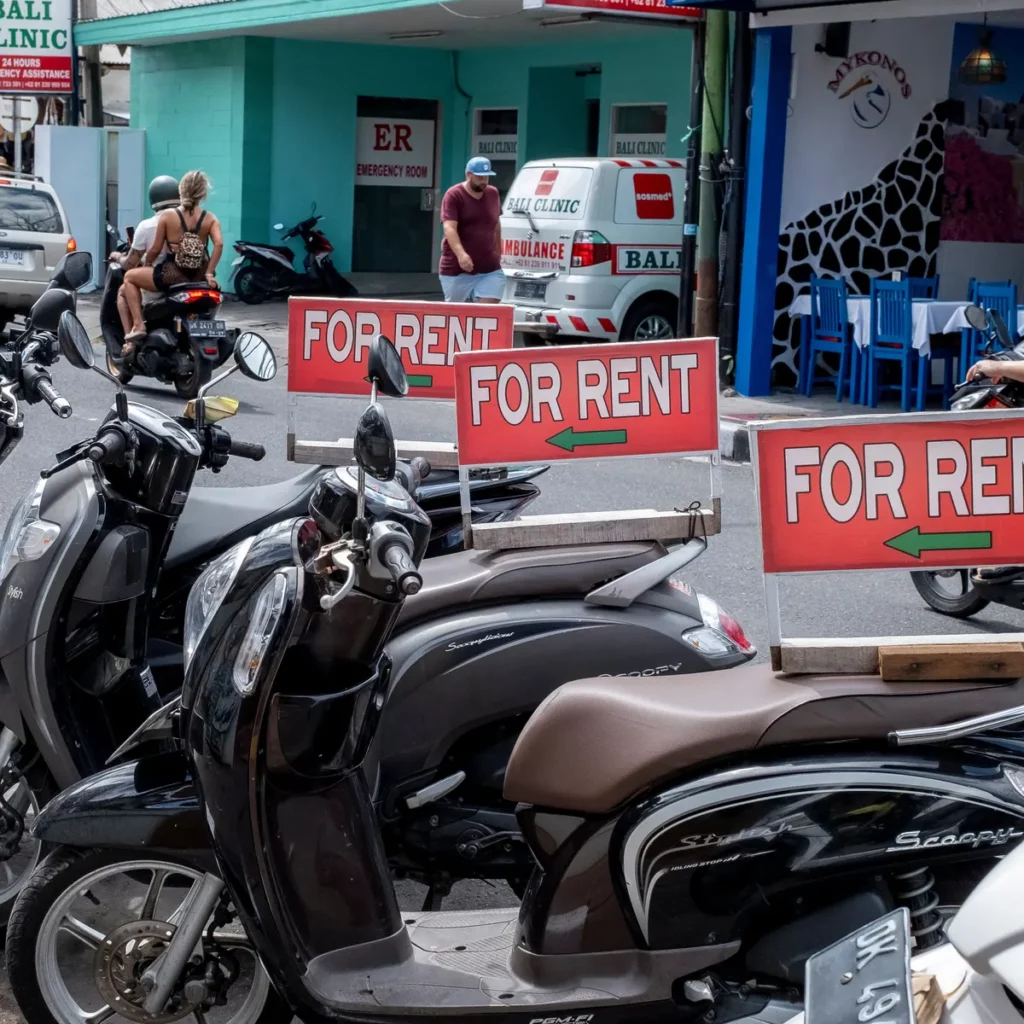 Research Rental Companies
Before you rent a motorbike, it's crucial to research different rental companies to find the best deals and safest vehicles. Read reviews from other travelers and ask for recommendations from fellow tourists or locals. This will ensure that you find a reputable company that provides quality motorbikes and excellent customer service.
That being said, there's countless places to rent a motorbike that you can't miss just walking the streets of Bali. If you find one close to your hotel or villa, do a quick Google Maps search for their reviews. Stay away if there's no reviews, and if there are some, it should help you decide if it's a legit and or a reliable place to rent from.
Bring Your Passport and License
Most rental companies require a valid ID, such as your passport, to be presented upon picking up your motorbike. Technically, they are required to get your passport and a driver license. But Bali being Bali, not all companies enforce this. In most cases, you should be able to talk your way out of having a valid license, but will be harder for the passport.
Some companies might also ask for a deposit for damage "insurance", which will be refunded once you return the vehicle.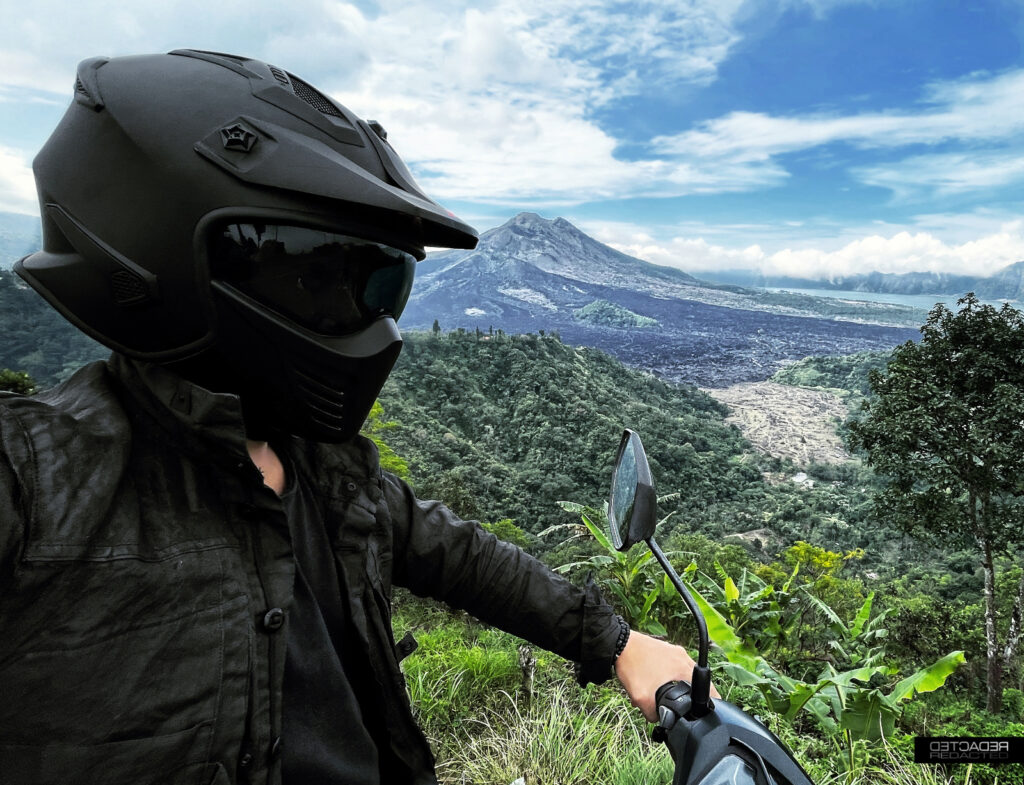 Understand the Terms and Conditions
Before signing any rental agreement, read the terms and conditions carefully. This will help you understand the company's policies, such as late return fees, restrictions on where the motorbike can be taken and what happens if you damage the bike.
Motorbike Rental Pricing
The cost of renting a motorbike in Bali varies depending on the size and type of bike but typically ranges from $8-15 USD per day. The vast majority of bikes you'll see are Scoopy, Vario, and Nmax – all of which are automatic transmissions.
Other common options available are Vespas, Ninjas and electric bikes. You can even rent some baddass custom bikes but for a high price.
You can negotiate better rates for weekly, biweekly and monthly rentals. As well as if you're renting more than one bike at a time. It's all negotiable.
All rental companies should provide helmets, although some may charge extra for this service – don't let them, this should be included. Some may try to scam you into paying extra.
Motorbiking Helmet Laws
In some parts of Bali, you'll see people not wearing helmets (such as in Canggu), as if it was legal – when in fact you must wear it by law on the entire island. But as a tourist on a rented motorbike of which most can be spotted a mile away, foreigners are often targeted by police when not wearing a helmet. So wear it.
In Bali, a motorbiking license is also technically required. However, many tourists don't have this but mostly get away with it – by wearing the helmet. Because the police won't have a valid reason to pull you over to discover your lack of a license if you're wearing a helmet.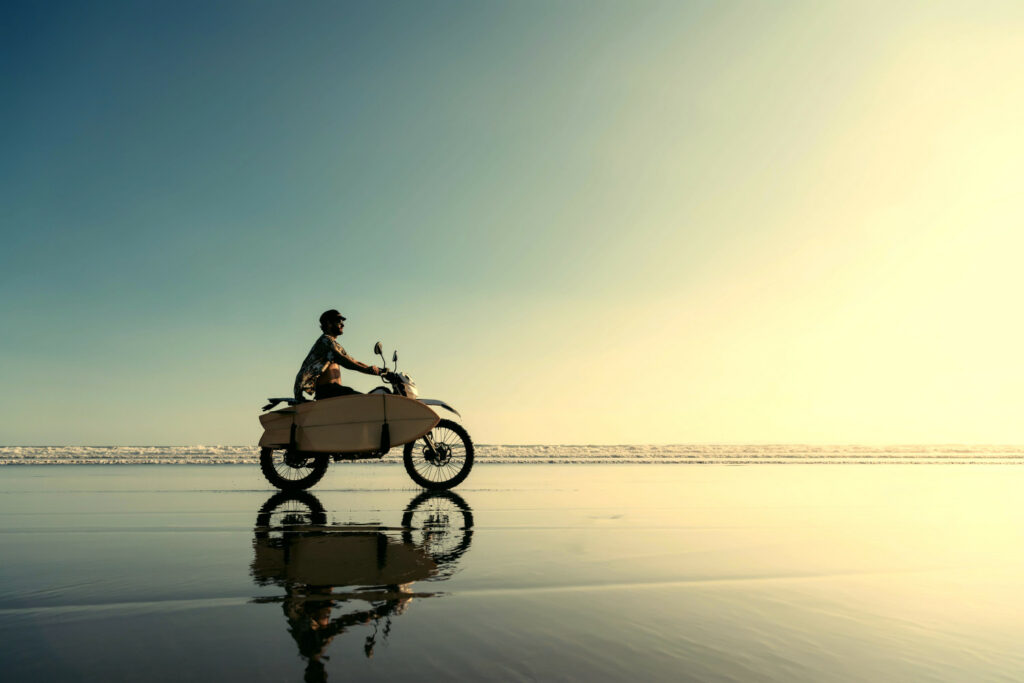 The Bali Motorbike Rental Scam
One of the most common motorbike rental scams in Bali involves renters being accused of causing damage to the motorbike that was already present when they rented it. Upon returning the motorbike, the rental company may claim that you are responsible for the damage and demand payment for repairs. In some cases, they may even hold onto your passport, which was provided as a deposit, until the payment is made.
How to Avoid the Scam:
Choose a reputable rental company: Research different rental companies and read reviews from other travelers to ensure that you're dealing with a trustworthy business. Ask for recommendations from locals, fellow tourists, or your accommodation provider.
Take photos: Before you rent the motorbike, take photos of it from all angles, and make sure to capture any pre-existing scratches, dents, or damage. This will serve as evidence in case the rental company tries to accuse you of causing the damage.
Inspect the motorbike: Thoroughly inspect the motorbike in the presence of a company representative. Make sure that the brakes, lights, and horn are functioning properly. If you notice any issues, bring them to the attention of the rental company and ensure they are addressed before you leave.
Get a signed rental agreement: Have a clear and signed rental agreement that outlines the terms and conditions, including any existing damages to the motorbike. Make sure you have a copy of the agreement for your records.
Be cautious with your passport: Some rental companies may ask for your passport as a deposit, but it's better to provide a photocopy instead. If they insist on holding your passport, consider finding a different rental company.
---
Renting a motorbike in Bali is a fantastic (if not best) way to explore the island's diverse landscapes and attractions. By following this guide you can enjoy a worry-free adventure on Bali's scenic roads. So, gear up, hop on your motorbike and discover the beauty of this Indonesian paradise.
---