707 Beachberm Bar
As an expat living in Bali, one of my favorite hangouts has become 707 Beachberm, a beachside bar and restaurant in Batu Belig.
This completely outdoor and on-the-sand cafe has won my heart with its incredible location, outstanding crowd, chilled yet energetic vibe, surprisingly good food and affordable drinks.
Bali is full of new and modern bars and restaurants that look like the future built them, which is nice and all but sometimes you want something more "islandy", you know, like Bali style…. 707 is the answer.
The Location
Ideally located central to Canggu and Seminyak for easy motorbike access. Nestled along the pristine shoreline of Batu Belig, 707 Beachberm offers breathtaking ocean views that make you feel like you're in your very own tropical paradise. The café's prime beachfront location allows you to soak up the sun on the golden sands while sipping your favorite cocktail or enjoying a delicious meal.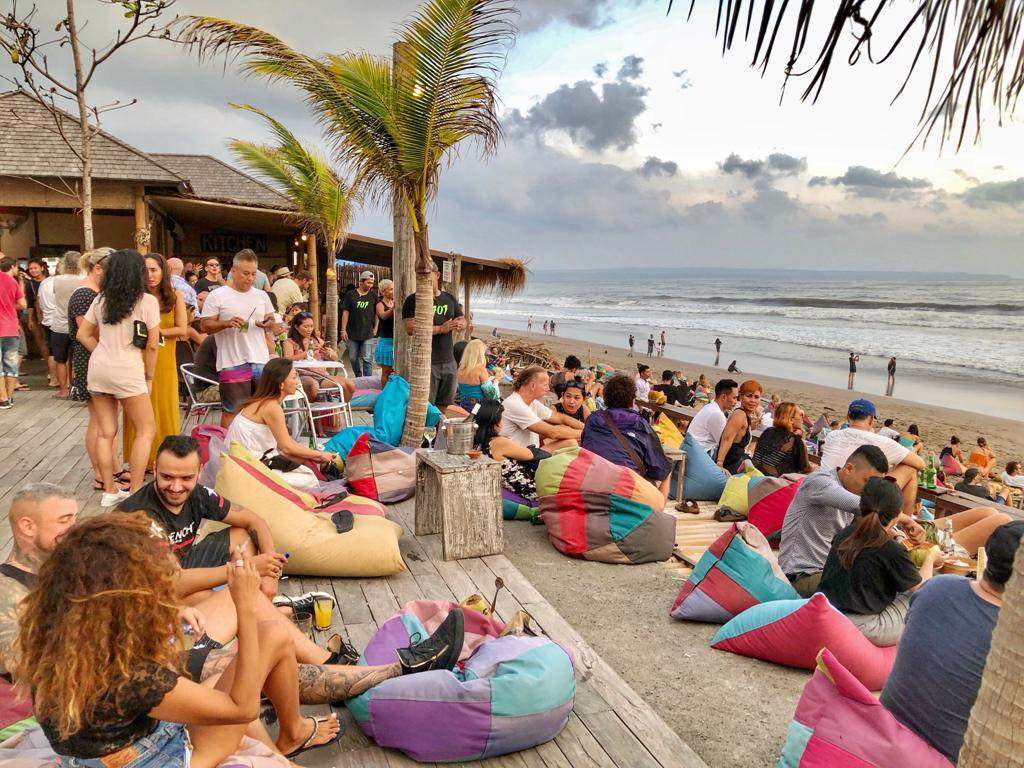 The Vibe
As soon as you step foot into 707 Beachberm, you're instantly transported to a laid-back oasis. Although, you don't really step "inside" per se, you walk through a gate to a section of the beach of which 707 is situated. With its bohemian-inspired decor, cozy seating areas, and lush greenery, the café perfectly encapsulates the easygoing atmosphere that Bali is known for. You'll find a diverse crowd of fellow expats, tourists, and locals all coming together to unwind and connect in this welcoming space.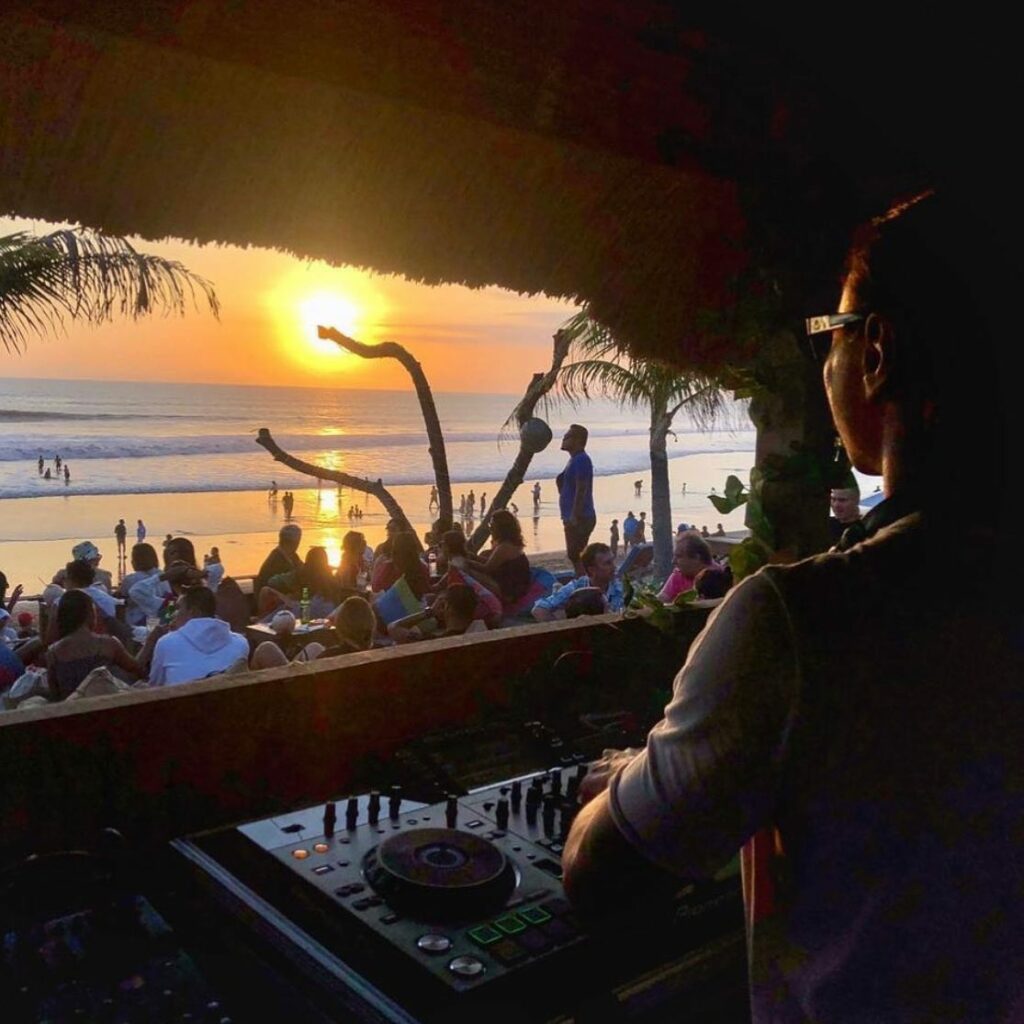 The Music
One of the highlights of 707 Beachberm is the live music that often fills the air with a delightful blend of dance, house, reggae, acoustic and chill tunes. The talented local musicians set the perfect soundtrack for relaxing and catching up with friends as the sun begins to set over the horizon. During sunsets and beyond there's usually a DJ shaking the place up, and a part of the bar turns into a dance floor once the sun is gone.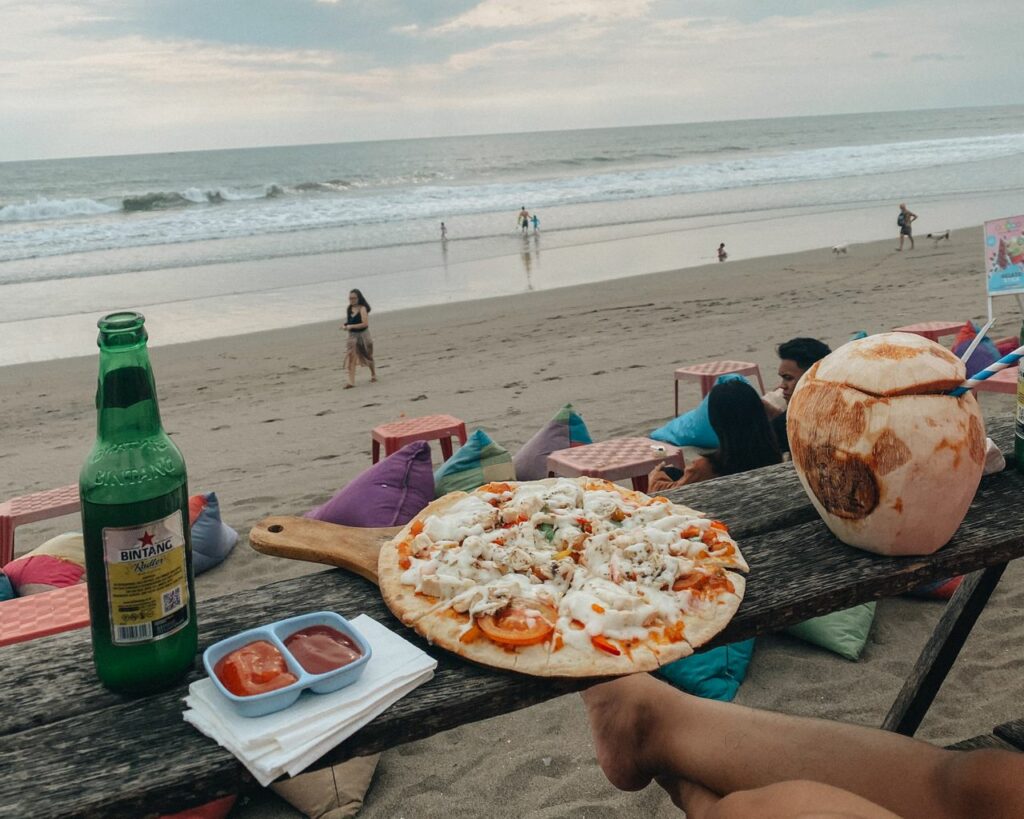 The Food
What's even more appealing about 707 Beachberm is its affordability. The café offers a diverse menu featuring an array of mouthwatering dishes, ranging from Indonesian classics to Western favorites, all at wallet-friendly prices. You'd think the food at a place like this would be an after thought but no, it's quite good to have an actual lunch or dinner here, not just snacks to go with your drinks.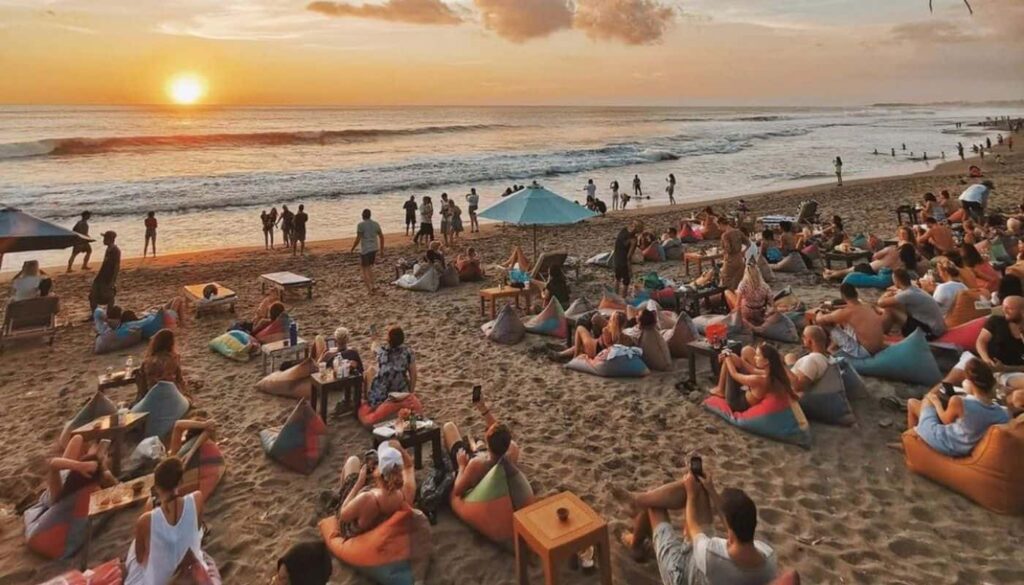 The Drinks
The drinks menu is broad and equally impressive, boasting an extensive selection of beers (beyond Bintang), cocktails, mocktails and fresh fruit juices – including whole coconuts to sip on and munch on. The happy hour deals, in particular, are not to be missed, with irresistible discounts on cocktails and beers that make it even easier to indulge. The prices are surprisingly cheap despite being right on the beach.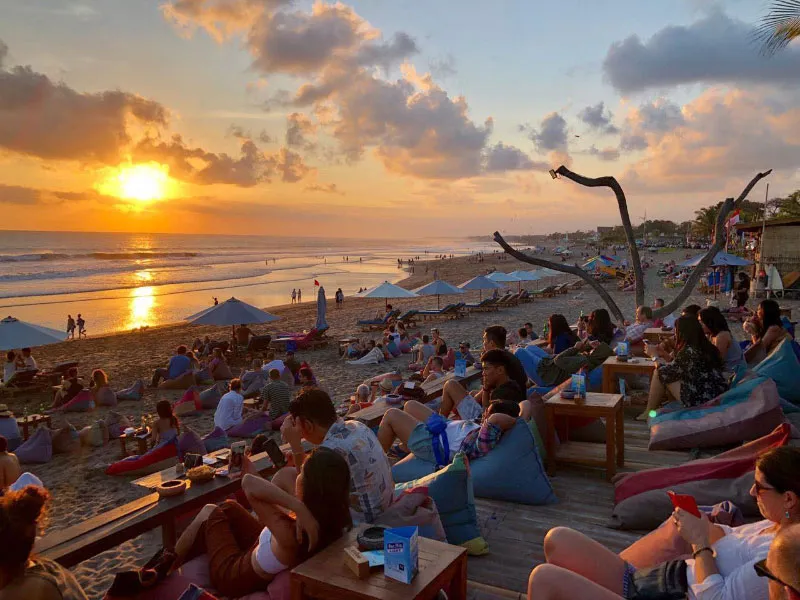 The Sunsets
Of course, the pièce de résistance at 707 Beachberm is the enchanting sunset experience. As the day winds down and the sky is painted in mesmerizing hues of pink, orange and purple, there's truly no better place to be than here, with a drink in hand and the sound of waves crashing in the background. It's no wonder that this beach bar has become a go-to spot for those in search of the perfect sunset view. But beware it gets packed comes sunset time, get there well before to get you and your friends a good spot.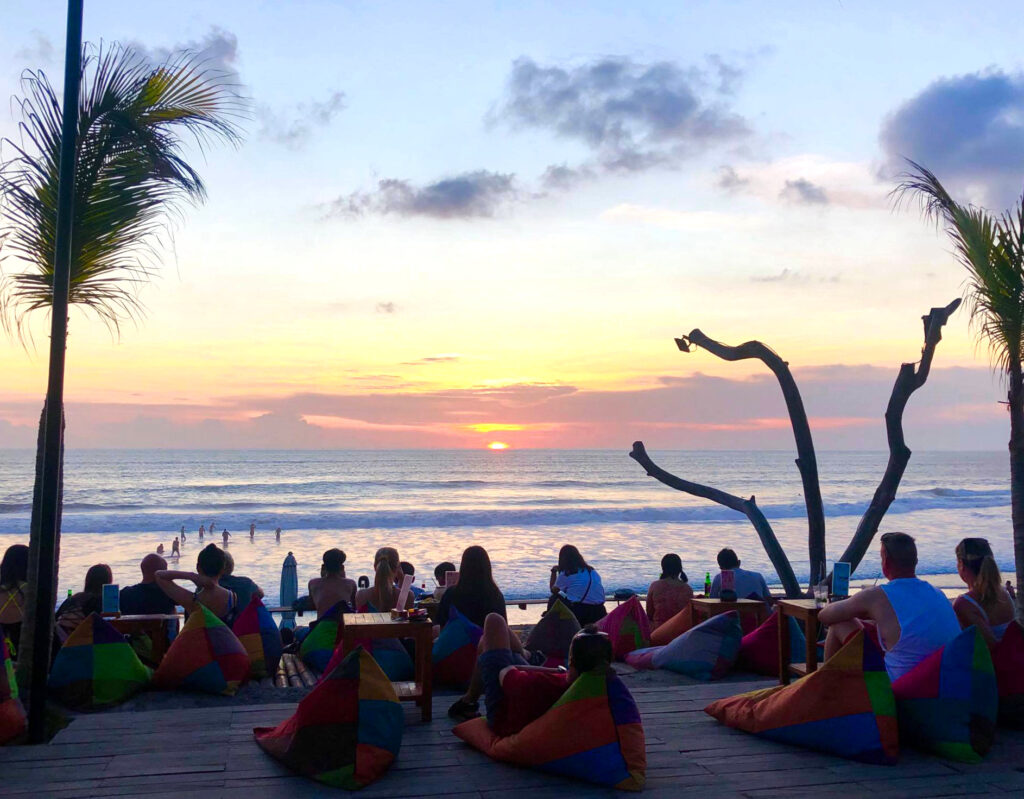 In conclusion, 707 Beachberm is a must-visit café for anyone seeking a blissful escape in Bali. Its unbeatable location, inviting atmosphere and affordable prices make it a haven for expats, locals, and travelers alike. Whether you're in the mood for a tasty meal, a refreshing drink, or a magical sunset, 707 Beachberm has got you covered.
---